About Our School
Overview
Kathak is so much more than a dance style. It promotes artistic expression and creativity; increases flexibility, agility, and grace; establishes strong mind-body connections and coordination; and provides important cultural context and knowledge. It is also adaptable to any skill level; all dancers over the age of 6 are welcome!
Our Instructors
KDT's school is led by Rita Mustaphi, Kathak master and disciple of the legendary guru Pandit Birju Maharaj. All of KDT's educational programs are grounded in his teachings, and Rita has been at the forefront of Kathak's evolution for decades thanks to her time under his tutelage.
Student Progression
Students progress from 1A to 2A, then from 2A to 2B, and so on. Advancement is slow, as demonstrated in the chart below.
*Indicates that students may spend more than one year at this level.
Intermediate-level students demonstrating commitment and skill may be invited to become an apprentice with the Katha Dance Theatre Company.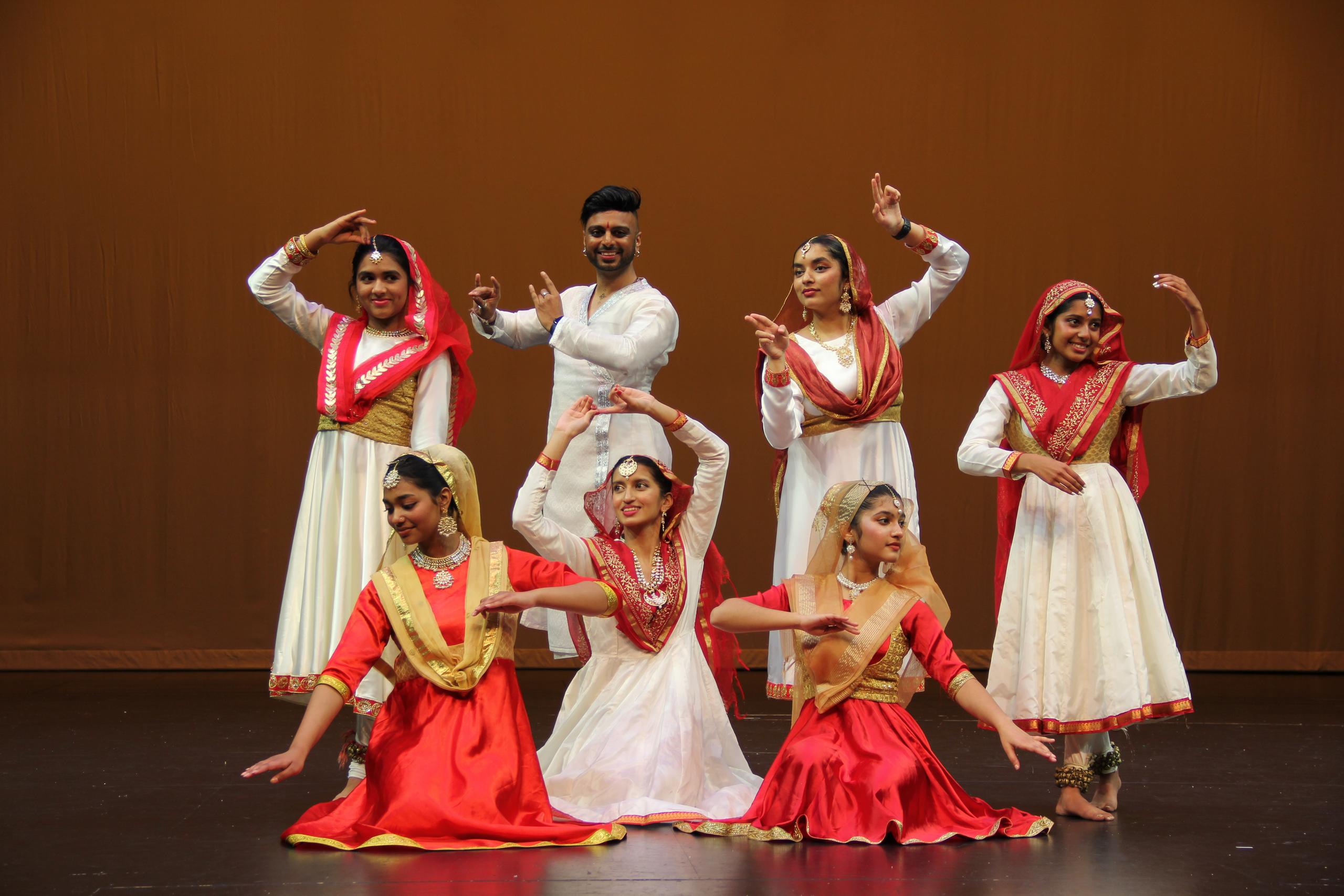 Sadhana
Sadhana (a Sanskrit word translated as "methodical discipline to attain desired knowledge") Is Our Annual Student Showcase
Join us for Sadhana, our annual school showcase, as we celebrate a year's worth of hard work by our dedicated students!
Children, Youth and Adult Beginner Classes
| | | |
| --- | --- | --- |
| MAY 21, 2023 | 10:00 AM – 12:00 PM | HOPKINS HIGH SCHOOL |
Photo Credit: Anjana Nair
---
Youth and Adult Advanced Beginners, Intermediate, and Intern Classes
| | | |
| --- | --- | --- |
| May 21, 2023 | 2:00 PM – 5:00 PM | HOPKINS HIGH SCHOOL |
Photo Credit: Anjana Nair
Messages from Our School Community
"Thank you for believing in our children and giving them the gift of Kathak dance and self-expression. I have seen firsthand how Kathak has shaped [my daughter] and some of her experiences. Thank you so much."
Current Parent
"My journey with KDT has been rather short but filled with learning, laughter and love. I instantly felt connected and acquired a sense of belonging as soon as I joined KDT, and I can't be thankful enough for that."
Former Student
"One of the things I love about Kathak and dancing with Katha Dance Theatre is that it has a great community of dancers and teachers, and it connects me to my culture."
Former Student
"Kathak classes are helping me be energetic and shake off my inertia––I am very motivated to learn something new every week. I am so glad to be learning from KDT and it has been a fulfilling journey so far!"
Current Student