Sadhana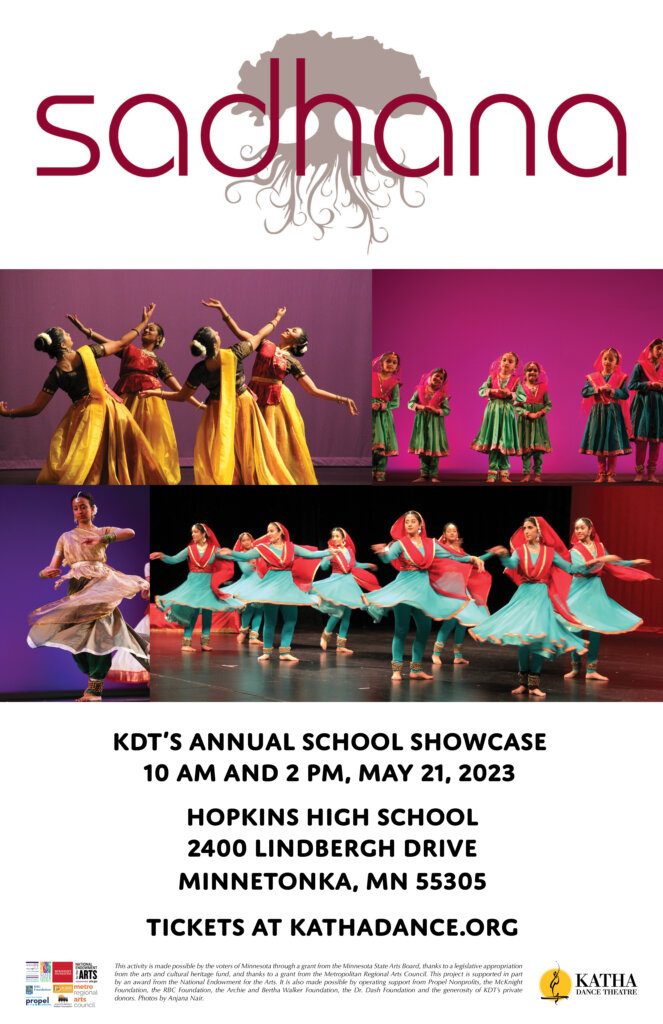 Join us for Sadhana, our annual school showcase, as we celebrate a year's worth of hard work by our dedicated students!
Sadhana will take place on May 21, 2023. The full schedule is as follows:
Morning Show
Time: 10 am to 12 pm
Classes performing: Adult 1A, 1B and Foundations, Children's 1A, 1B, 2A, 2B, 3B and 4A
Afternoon Show
Time: 2 pm to 5 pm
Classes performing: Adult 3B, 4B, Intermediate and Apprentices
Location
Hopkins High School
2400 Lindbergh Drive
Minnetonka, MN 55305
Tickets are available below, or you can buy them in-person at the door. Please note that prices online are slightly raised to include a processing fee.
Adult: $15
Student/Youth/Senior (62+): $10