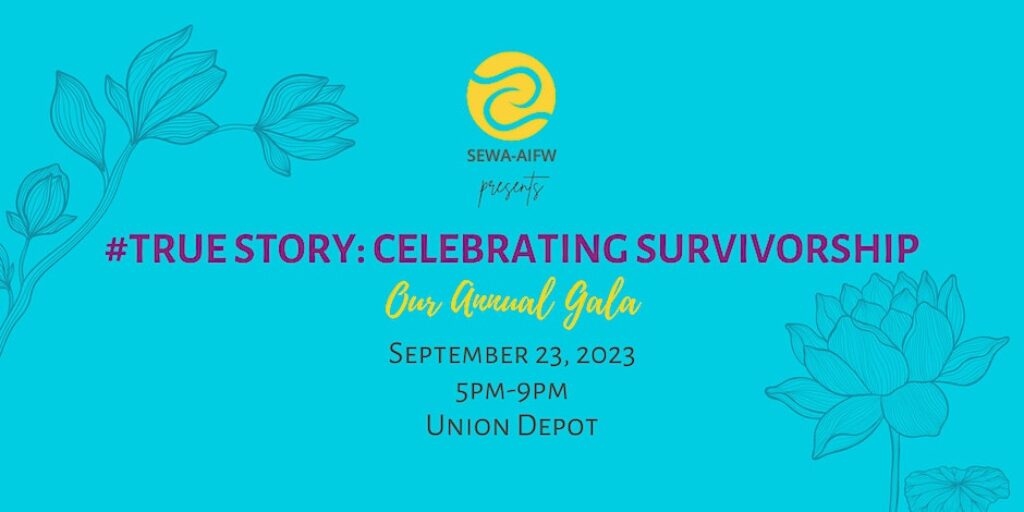 KDT to Perform at SEWA-AIFW Gala
We're honored to be performing at SEWA-AIFW's annual gala this Saturday, Sept. 23 at Union Depot! All proceeds from the event will go toward SEWA-AIFW's mission to support and empower Asian Indian survivors of domestic violence and build a violence-free society.
As they put it, the event "will be a lively celebration of survivorship in its many different forms."
"We are excited to share that our feature for our annual gala is the culmination of a healing project through collected narratives in partnership with Pangea World Theater. This exclusive program is designed to foster artistic healing and will also include a performance from the renowned Katha Dance Theatre."
The event begins with a social hour (5-6p), followed by dinner (6-7p) and the program (featuring us!) from 7-9p.
SEWA-AIFW stands for Serving ("sewa" in Hindi)-Asian Indian Family Wellness. Read more about their important work here. And RSVP for the event below: