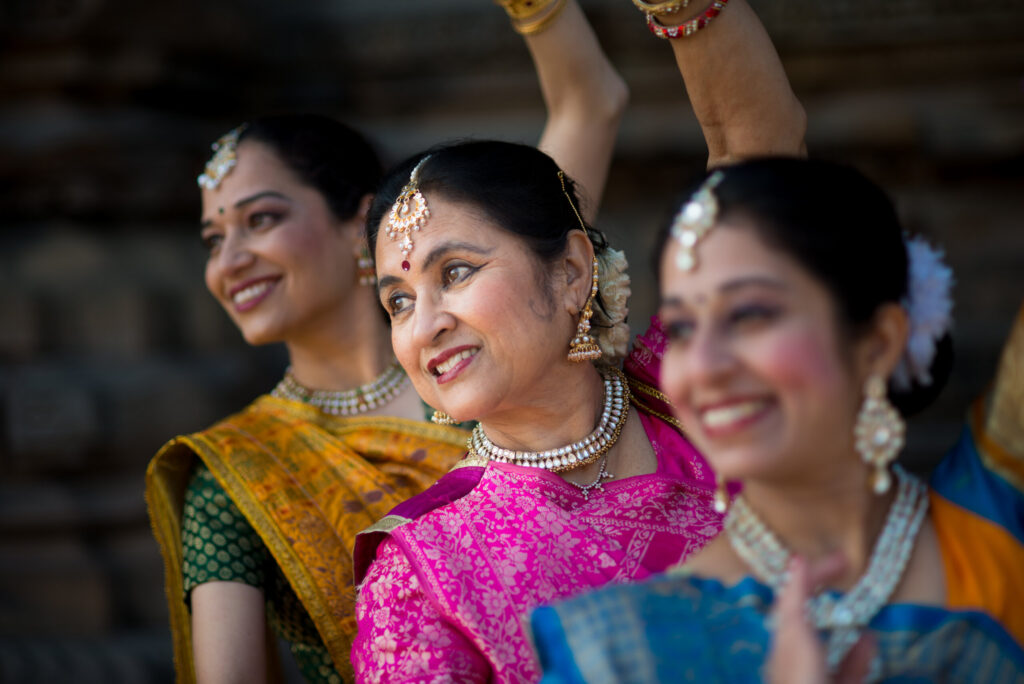 Katha Dance Theatre Announces Premiere of "Kathak E-motion"
Photo Credit: Suchit Nanda
Katha Dance Theatre (KDT) is pleased to announce the upcoming world premiere of a brand-new dance work: Kathak E-motion. The show will premiere at the Park Square Theatre in downtown St. Paul, MN April 28 – 30, 2023.
With this production, director/choreographer Rita Mustaphi is creating a classic Kathak work in the vein of those performed for kings and emperors in 18th century India. Kathak E-motion embodies the grandiosity and opulence of Hindu and Islamic royal courts while also exemplifying the art form's integral expression of emotions, known as Abhinya. Using Kathak's complex rhythms, intricate footwork, graceful movements, pirouettes and gestural storytelling, KDT's professional Kathak dancers and guest dancer Souvik Chakraborty of Kolkata, India will recount ancient tales of gods and goddesses, depict stories of love, as well as perform abstract, purely expressive dances.
Kathak E-motion perfectly exemplifies the Kathak tradition, as it not only features thrilling displays of dance mastery that epitomize the form, but will also be set to live music performed by world-renowned Hindustani musicians Kousic Sen of London, UK (Tabla), Chandrachur Bhattacharjee of Kolkata, India (Sitar), Anirban Bhattacharyya of New Delhi, India (vocals), Dr. Pooja Goswami Pavan of Minneapolis, MN (vocals) and Pankaj Mishra of Toronto, Canada (Sarengi). It truly encapsulates the range through which Kathak can convey what Rita Mustaphi describes as the "magic" in the expression of emotions.
The production is the latest in the long list of Rita Mustaphi's choreographic works, which have spanned a multitude of historical eras, musical genres and diverse cultural influences since KDT's founding in 1987. Tickets and showtimes forthcoming.
Kathak E-motion, April 28 – 30, 2023. Park Square Theatre, 20 W. 7th Place, Historic Hamm Building, St. Paul, MN 55102. For more information about Katha Dance Theatre and its programming, visit https://kathadance.org.