Pandit Birju Maharaj (1938 – 2022)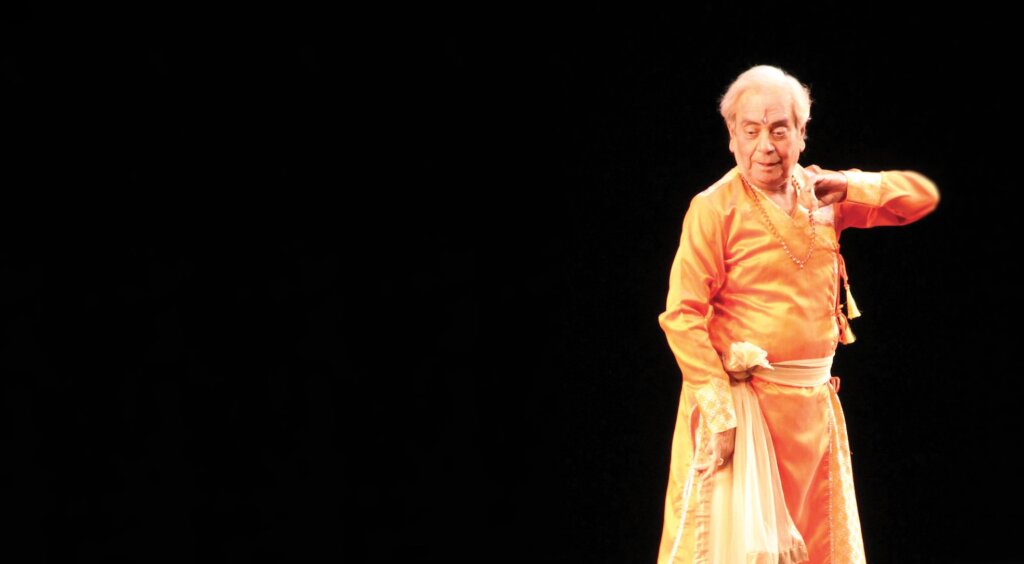 On January 17, the world lost a monumental figure in the world of Kathak dance.
We are devastated to share that Kathak legend Pandit Birju Maharaj has passed away at the age of 83. In addition to being one of the most revered Kathak artists of all time, Pandit Birju Maharaj was also the longtime guru of Rita Mustaphi and had a huge artistic impact on KDT. We were honored to have him as a visiting master teacher over the years, but the world will remember him for his incomparable talent, wisdom, artistry and leadership.
In the weeks to come, we hope to more formally memorialize the great Pandit Birju Maharaj. For now, the entire KDT family can think back on its personal memories of the Kathak guru and the lasting impression he made on the world of dance, taking comfort in the fact that he will live on through his artistic legacy.