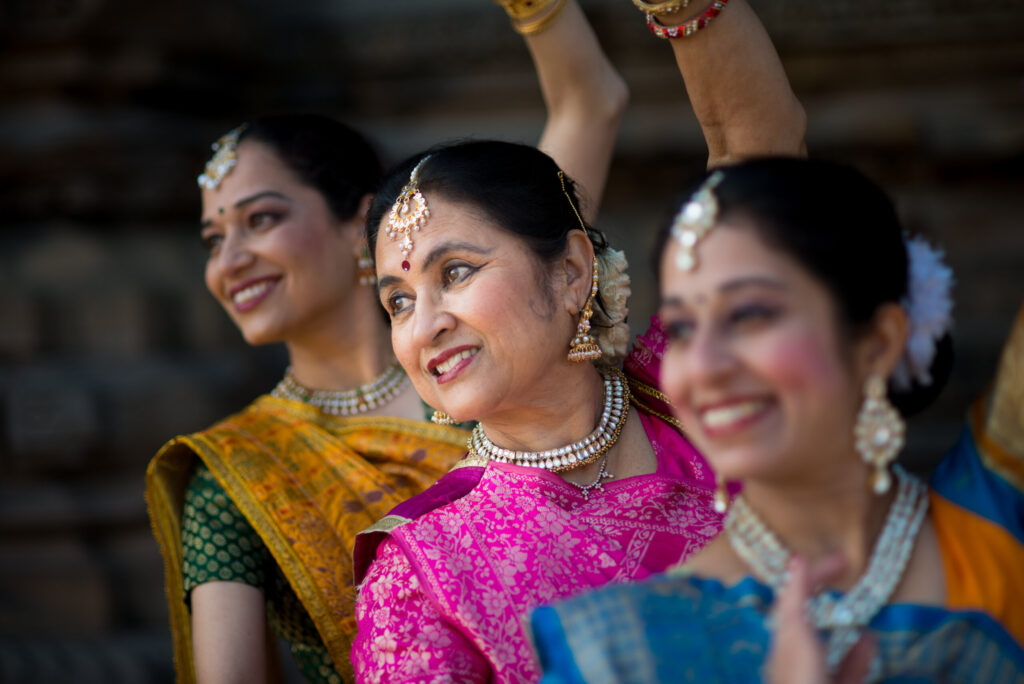 "Kathak E-motion": April 28 – 30 at the Park Square Theatre
This event has passed.
Katha Dance Theatre is proud to present a classic Kathak dance work in the vein of those performed for kings and emperors in 18th century India. Kathak E-motion embodies the grandiosity and opulence of Hindu and Islamic royal courts while also exemplifying the art form's integral expression of emotions, known as Abhinya. Using Kathak's complex rhythms, intricate footwork, graceful movements, pirouettes, and gestural storytelling, Kathak E-motion epitomizes the form in breathtaking style.
Featuring live music and a guest dance performance by world-renowned artists Kousic Sen, Chandrachur Bhattacharjee, Pankaj Mishra, Pooja Goswami Pavan, Anirban Bhattacharyya, and Souvik Chakraborty. Choreography by Rita Mustaphi.
Showtimes:
7 pm Friday, April 28
7 pm Saturday, April 29
1:30 pm Sunday, April 30
Location:
Park Square Theatre at the Historic Hamm Building, 20 West 7th Place, St. Paul, MN 55102
Tickets:
All tickets (General Admission) – $30. Eligible buyers can use the promo code(s) below for discounted rates.
VIP tickets: $70 (perks include front-row seats for the performance; an invitation to attend an informal rehearsal on April 22 at the KDT studio, to be followed by refreshments and a meet-and-greet with the artists; an invitation to attend a post-show Q&A, private reception and meet-and-greet; and a small thank-you gift from KDT). A limited number of VIP tickets are available each performance, so act fast!
Discounted rates:
Seniors (62 and up) – $25 tickets with promo code SEN
Military – $20 tickets with promo code MIL
Students (with ID) – $16 tickets with promo code STU
This activity is made possible by the voters of Minnesota through a grant from the Minnesota State Arts Board, thanks to a legislative appropriation from the arts and cultural heritage fund, and thanks to a grant from the Metropolitan Regional Arts Council. This project is supported in part by an award from the National Endowment for the Arts. It is also supported in part by St. Paul Cultural STAR, the McKnight Foundation, the RBC Foundation, the Archie and Bertha Walker Foundation, and the generosity of KDT's private donors.