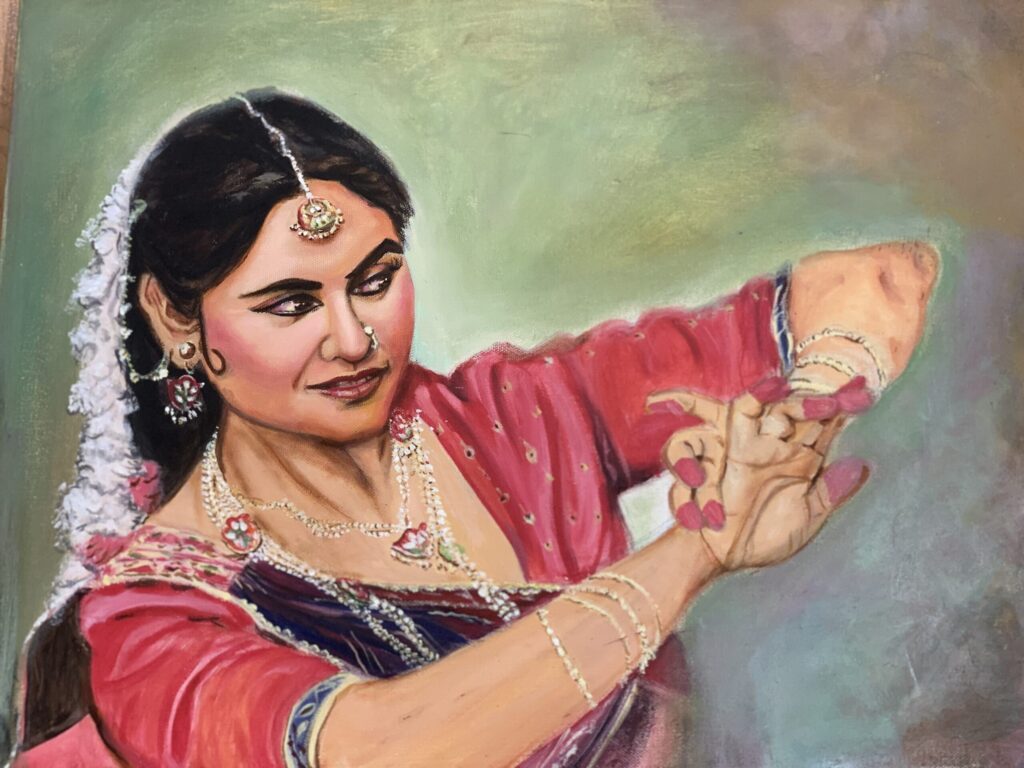 Community Artwork Gallery
Below are a few of pieces of art inspired or commissioned by KDT over the years! We're honored to have played a role in giving rise to so much creativity.
---
Minnesota-based artist Sanjukta Mitra's portrait of Rita Mustaphi was inspired by KDT's 2018 production of The Hungry Stones: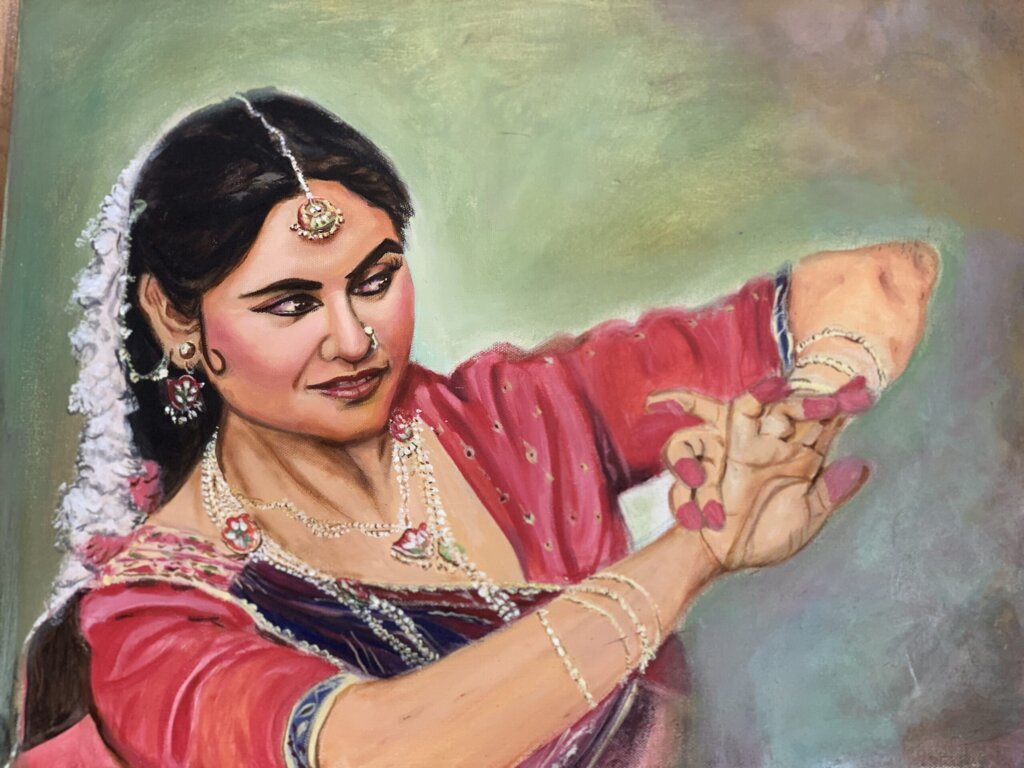 ---
KDT commissioned these paintings from visual artist Deb Sree for its 2013 performance of Karna – The Abandoned Hero: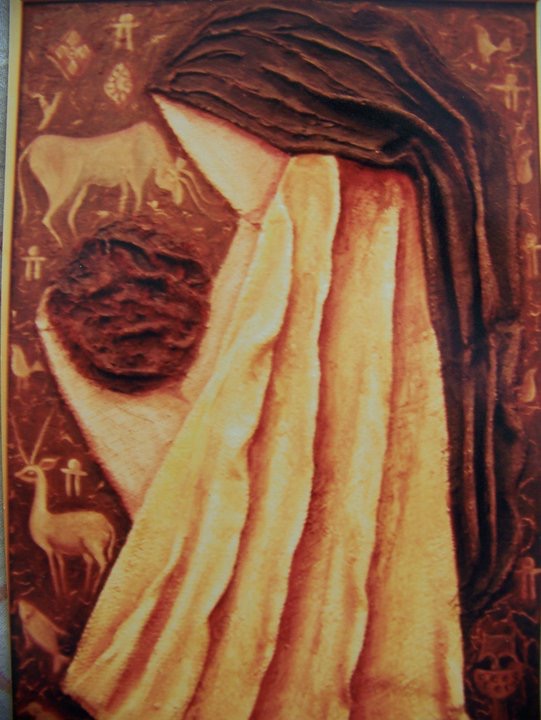 ---
In a dark auditorium, visual artist Anita White created these sketches from the audience as she watched some of KDT's performances in the late 1990s and early 2000s. She later added color to the drawings using paints and colored pencils.
Shows from which she drew inspiration included The Hungry Stones, Kathak Flamenco, and Sister India: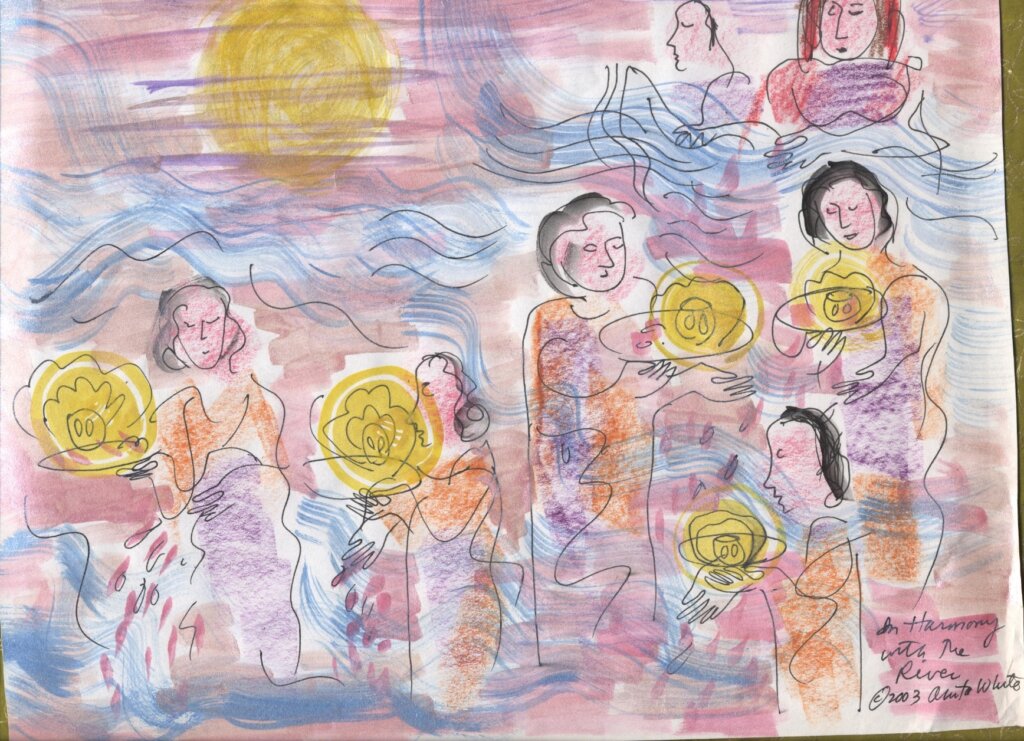 ---
This dot painting was created by KDT Company member, teacher, and School Manager Mukta Sathe: