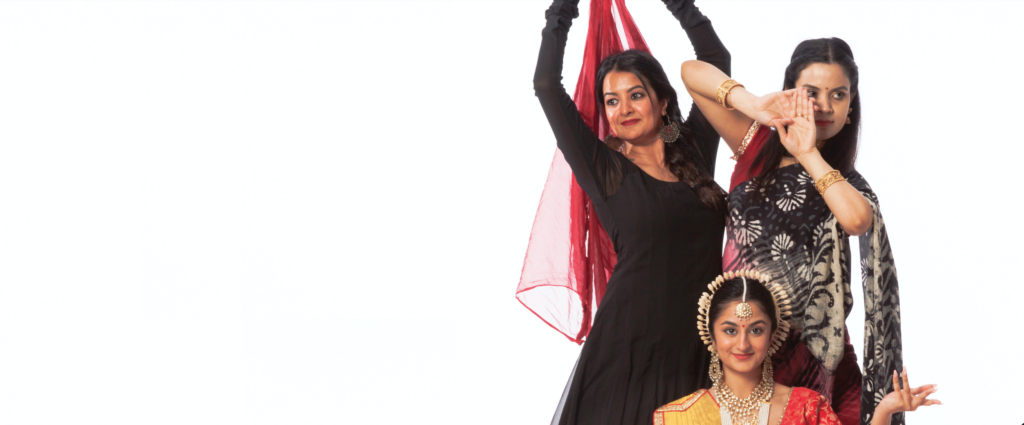 "Black Candle" Coming June 3 – 5, 2022
Photo Credit: Erik Saulitis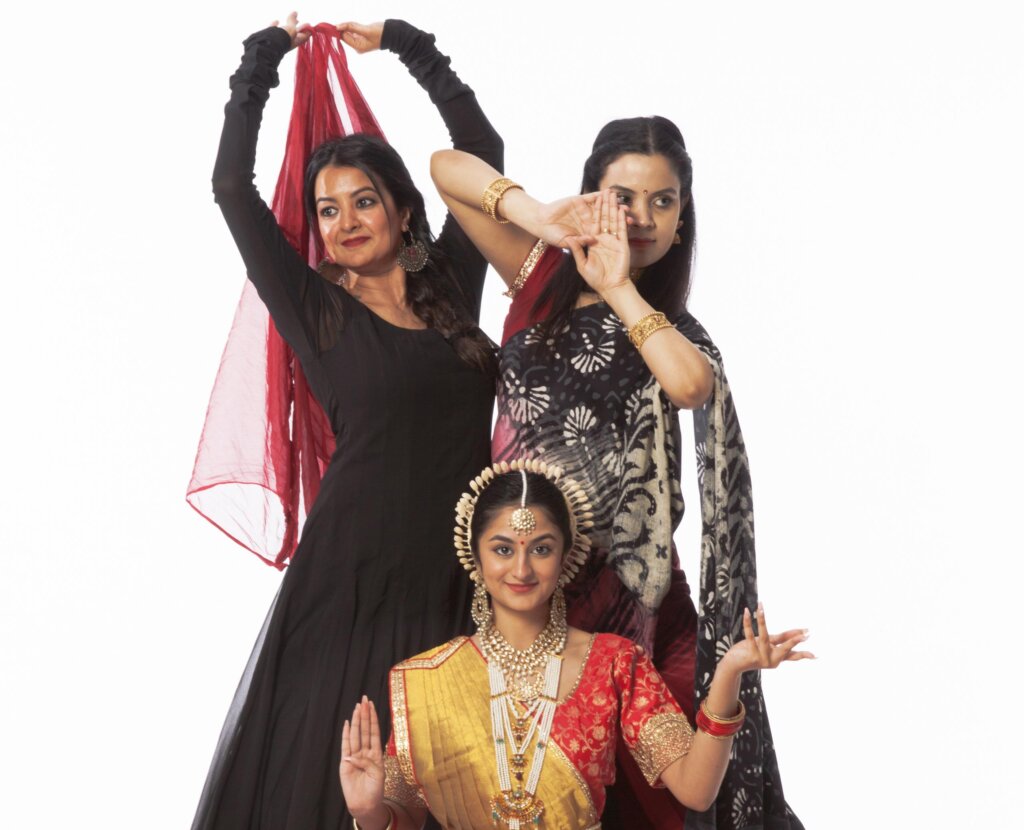 We're pleased to announce the upcoming revival of one of our classic repertory works, Black Candle. The new production is set to premiere at the Southern Theater June 3 – 5, 2022.
Based on the award-winning poetry of Chitra Banerjee Divakaruni, Black Candle combines the elegant medium of Kathak dance with text and music to evoke female joy, love, pain and resilience. It pays tribute to the strength and tenacity shown by the women of Bangladesh, India, Nepal, and Pakistan in the face of adversity such as sexism, misogyny and repressive cultural norms.
In keeping with KDT's artistic mission, Black Candle celebrates diverse perspectives and backgrounds while taking particular care to emphasize female empowerment. It is therefore strongly of-the-moment in its messaging and artistry. Although the show is technically a re-staging, it will feature new choreography by KDT's award-winning Artistic Director, Rita Mustaphi, who calls Black Candle "a collection of stories of women's journeys of loss, exploration, discovery and spiritual freedom through love."
The show is based on Chitra Banerjee Divakaruni's poetry collection of the same name. Like most of Divakaruni's work, Black Candle recounts pivotal moments in the lives of South Asian and South Asian-American women of all ages and backgrounds. "I created Black Candle to document the lives of South Asian women around the world," she says. "The poems cover many of the challenges women continue to face today that are often ignored by western society. I'm thrilled to see that my friend, Rita Mustaphi, is bringing these tales back to life, and is once again offering these stories to the Twin Cities community."
The final performance will be accompanied by an ASL interpreter and a post-show discussion. Tickets on sale beginning May 9 at southerntheater.org.
Gen. admission: $25 ($20 in advance). Student and seniors (65+) with valid ID: $18.
Black Candle. June 3 – 5, 2022 at the Southern Theater, 1420 S. Washington Ave., Minneapolis, MN 55454.
Showtimes:
Friday, June 3 at 7:30 pm
Saturday, June 4 at 7:30 pm
Sunday, June 5 at 2 pm (ASL-interpreted; post-show discussion)
About Katha Dance Theatre
Katha Dance Theatre (KDT) creates, performs and educates through the art forms of dance, music, poetry and storytelling. Rooted in Kathak, the classical dance style of Northern India, KDT is dedicated to making dance accessible, inclusive and relevant. It enhances the local community by bridging diverse cultures and audiences to contribute to life's infinite artistic expressions.
About Kathak Dance
Kathak (pronounced "Kah-tahk") is an Indian classical dance tradition native to North India. Its origins can be traced back to as early as 400 BCE, when it began as a form of sharing stories, myths, and Hindu scripture in temples and royal courts. Characterized by both rhythmic and lyrical elements, it features graceful hand gestures, pirouettes, and complex footwork, performed with expressiveness and precision. Over the centuries, it has grown to incorporate diverse influences and viewpoints with KDT at the forefront of its artistic evolution.
About Chitra Banerjee Divakaruni
Chitra Banerjee Divakaruni is an award-winning Indian-American author, poet, and the Betty and Gene McDavid Professor of Writing at the University of Houston Creative Writing Program. Her short story collection Arranged Marriage won an American Book Award in 1995, and her novel Mistress of Spices was short-listed for the Orange Prize.
Divakaruni's works are largely set in India and the United States, and often focus on the experiences of South Asian immigrants. Her themes include the Indian experience, contemporary America, women, immigration, history, myth, and the joys and challenges of living in a multicultural world. Her work has been published in magazines like The Atlantic and The New Yorker, included in over 50 anthologies, and translated into 29 languages, including Dutch, Hebrew, Hindi and Japanese.

This activity is made possible by the voters of Minnesota through a grant from the Metropolitan Regional Arts Council, thanks to a legislative appropriation from the arts This activity is made possible by the voters of Minnesota through grants from the Minnesota State Arts Board and the Metropolitan Regional Arts Council, thanks to a legislative appropriation from the arts and cultural heritage fund. It is also made possible by general operating support from the RBC Foundation and the Archie D and Bertha H Walker Foundation, and by the generosity of KDT's private donors.