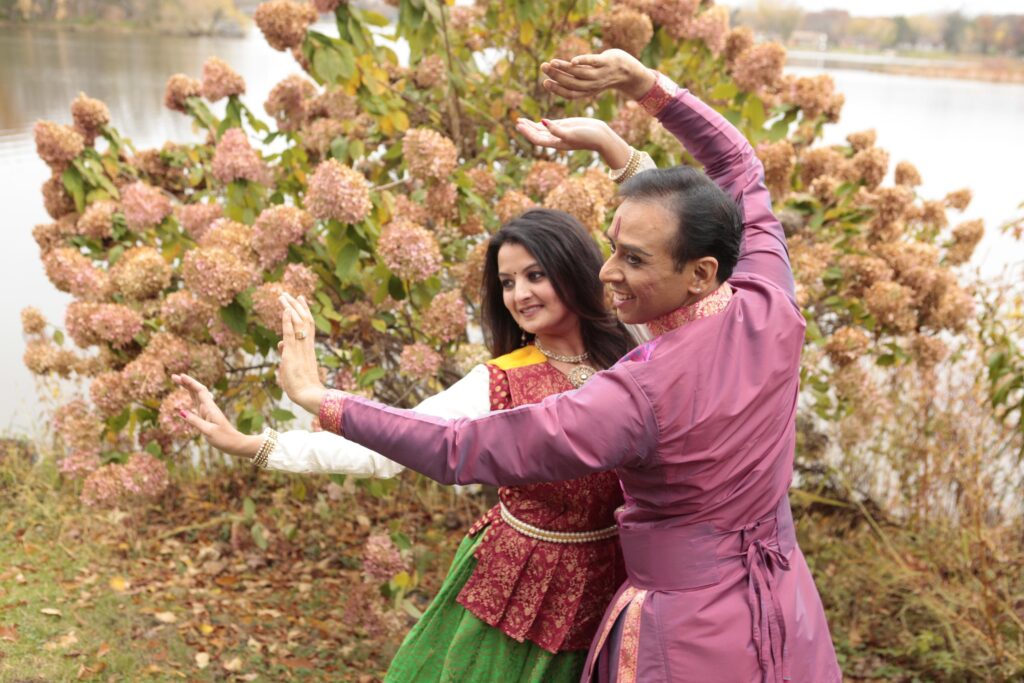 Ritusamhara – The Seasons
Photo Credit: Erik Saulitis
Ritusamhara is a vivid portrayal of the Indian seasonal cycle, which both expands and subverts American expectations. Based on a lyrical poem of the same name by the great Sanskrit poet Kalidasa, Ritu depicts the six Indian seasons and celebrates nature's beauty through Kathatk's grace and subtlety. It was originally performed at the O'Shaugnessy at St. Catherine's University on March 2-3, 2018 alongside Baromase Tero Parbon – The Seasonal Festivals.
From the program:
RITUSAMHARA, great poet Kalidasa's luminous creations on the seasons, is a vivid portrayal of the seasonal cycle! Written in Sanskrit language it begins with summer and ends with spring. Portraying in a lyrical manner the six Indian seasons, depicted Nature and Love, with delights felt by human beings, especially by young lovers.
Artistic Director's Note
Dear friends,
Welcome to the 31st season of Katha Dance Theatre. This season's double offering of Ritusamhara – The Seasons and Baromase Tero Parbon – The Seasonal Festivals hopes to be a soul stirring experience through the glorious poems, riveting music and ecstatic dance. We are thrilled to regularly return to The O'Shaughnessy and it's been KDT's privilege to create new works and perform for you. We thank you for being here and being part of our journey!
– Rita Mustaphi, Artistic Director
Credits
Creative Team
Choreography, Direction and Poetic Adaptation: Rita Mustaphi
Music Composition: Sharat Chandra Srivastava
Poetry Recitation: Dipankar Mukherjee
Lighting design: Kevin Jones
Costume design: Maitreyee Pahari
Katha Dance Theatre Company Dancers: Rita Mustaphi, Anurag Sharma, Mukta Sathe, Nivedita Sahni, Sarika Haris, Monica Singh, Rupa Nair
KDT Company Apprentices: Madhulika Srikanth, Kamala Nair
Acknowledgement
This activity is made possible by the voters of Minnesota through grants from the Minnesota State Arts Board and the Metropolitan Regional Arts Council, thanks to a legislative appropriation from the arts and cultural heritage fund; by the St. Paul Cultural STAR Fund; by the McKnight Foundation; by Target; and by the generosity of Katha Dance Theatre's private donors.
Support for the free community members and student matinee is provided in part by a St. Paul Cultural STAR grant designed to promote economic growth, and strengthen the arts and culture sector of St. Paul.