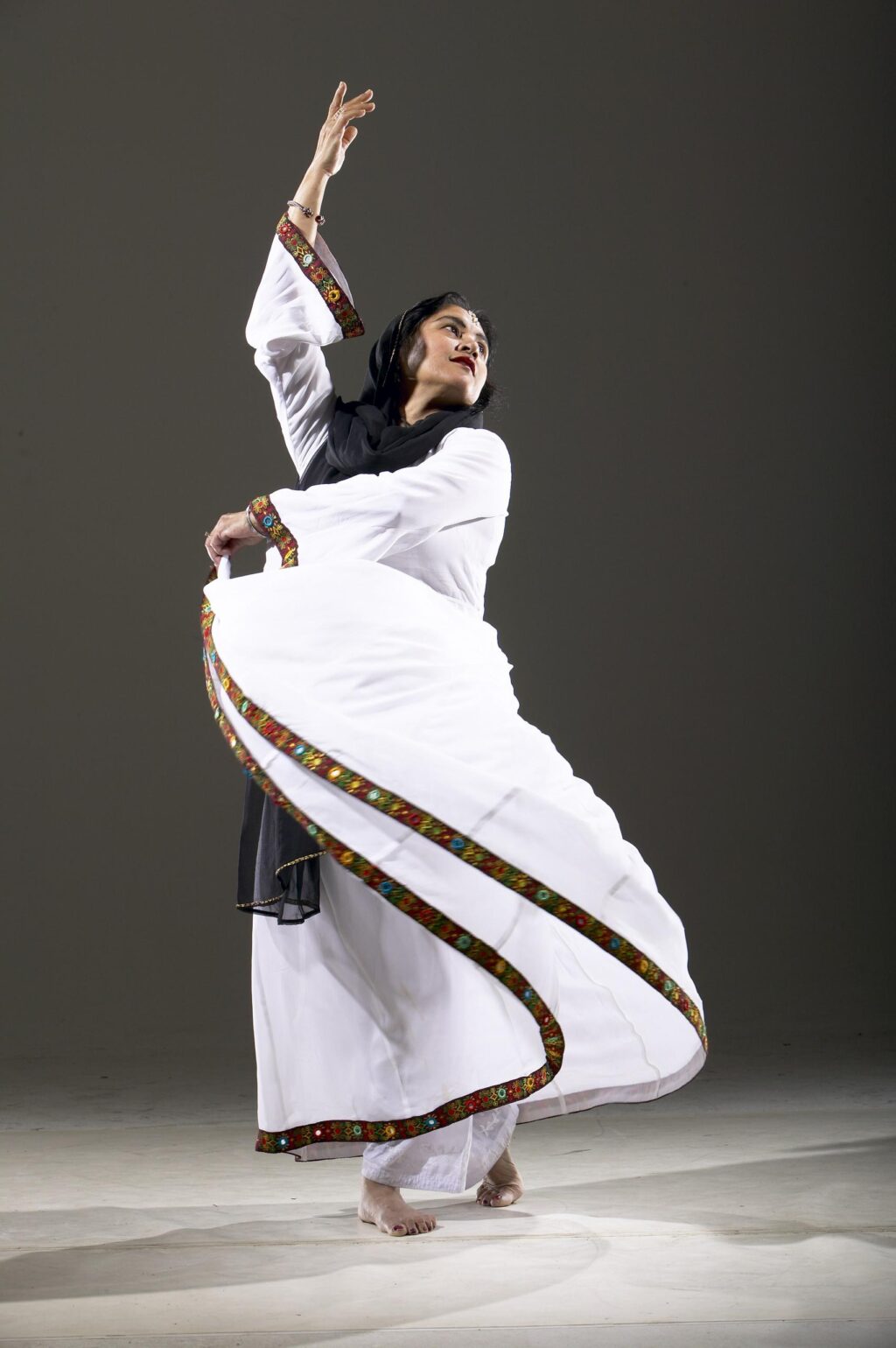 Sufiana – The Sufi Ecstasy
Photo Credit: Erik Saulitis
Featuring live Hindustani music composed by McKnight fellow Dr. Pooja Goswami Pavan and Kathak choreography by Rita Mustaphi, Sufiana captures the Sufi concepts of spiritual devotion and love of all mankind— also themes embodied in Sufi poetry. The production was a collaboration between Katha Dance Theatre, IMSOM (Indian Music Society of Minnesota) with acting support from Pangea World Theatre's Dipankar Mukherjee.
Sufiana was originally performed at the Cowles Center for Dance and the Performing Arts on September 16, 2016.
Credits
Performing artists
Dancers: Asha Sharma, Mukta Sathe, Anurag Sharma, Monica Singh, Derek Phillips, Sarika Haris, Nivedita Sahni, Rupa Nair and Priyanka Jain
Choreographer, director and dancer: Rita Mustaphi
Composer and vocalist: Dr. Pooja Goswami Pavan
Tabla artist: Dr. Allalaghata Pavan
Pakhawaj & percussion: Abhinav Sharma
Sarengi: Pankaj Mishra
Guitar: Greg Harriges
Keyboard: Vinod Krishnan
Voiceover Narration: Dipankar Mukherjee
Crew
Lighting designer: Mike Grogan
Acknowledgement
This activity is made possible by the voters of Minnesota through a grant from the Metropolitan Regional Arts Council, thanks to a legislative appropriation from the arts and cultural heritage fund. This project is supported in part by an award from the National Endowment for the Arts.