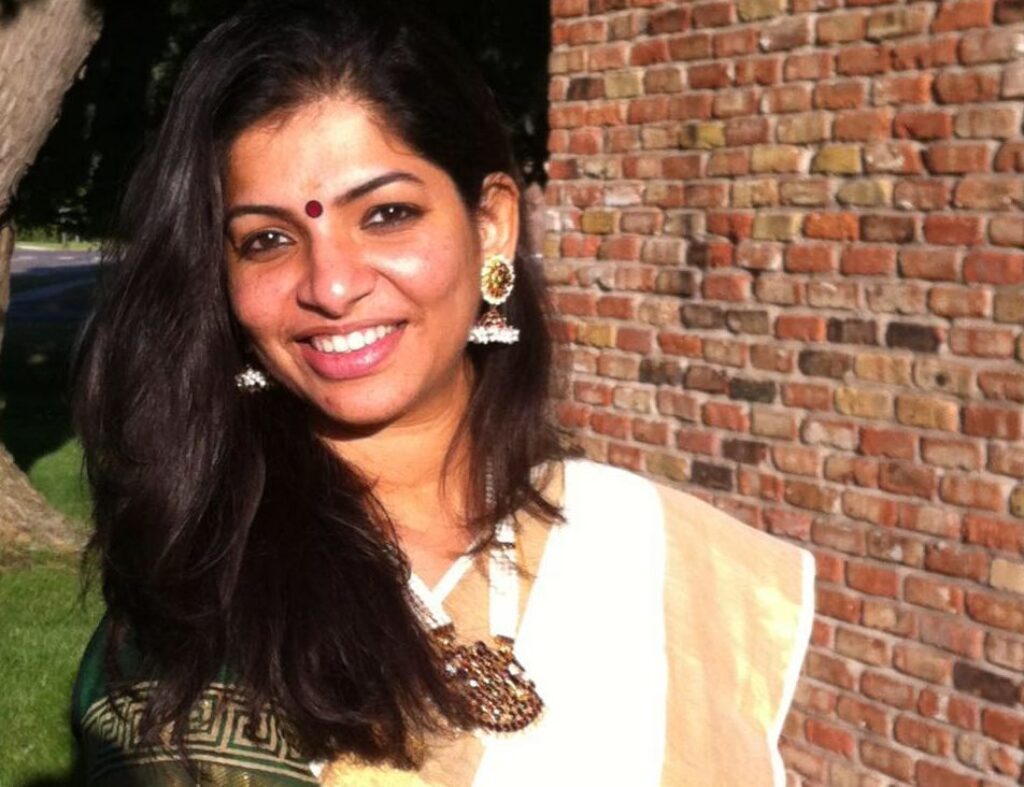 Spotlight on the Teacher: Rupa Nair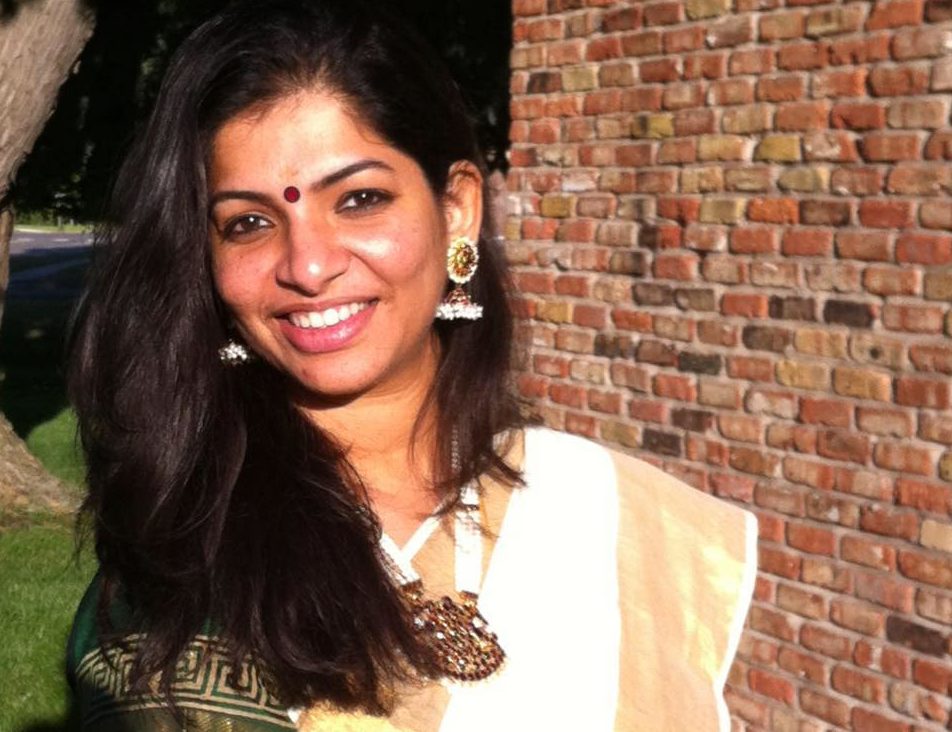 Katha Dance Theatre is a dance company and school run by some of the country's finest Kathak artists. Our instructors are passionate about Kathak tradition and have worked hard to reach their level of expertise, practicing daily in order to develop their skills. But apart from regular practice, what does it take to make a dancer? In our dancers' experience, learning from inspiring teachers plays a huge role in helping artists achieve their professional goals.
In our series Spotlight on the Teacher, we're checking in with our talented dance teachers – learning about their origins, the development of their teaching style, their goals for their students, and more – in order to better understand their individual approaches to teaching, dancing, and practicing their art. This month, our spotlight shines on KDT instructor and company dancer Ms. Rupa Nair! Rupa is currently on maternity leave following the birth of her daughter this past summer.
What is your dance background, both in terms of your training and your professional experience?
I have been drawn toward dance since I was a child in India. Due to my keen interest and love of dance, my parents decided to enroll me in a dance school when I turned 7. I studied Bharatanatyam for 12 years at Sri Rajarajeshwari Bharatha Natya Kala Mandir, and was chosen to represent my school in various dance competitions. When I moved to the U.S. in 2007, the itch to get back to training was always there but I was never able to find the right school for myself. While visiting my husband in Minneapolis, we happened to attend a show where I saw KDT company dancers perform and it had made an impression in my mind. When I moved to Minneapolis for good in 2012, I decided to pursue Kathak and started training under the guidance of my guru, Rita Mustaphi. In 2014, I was graced with the opportunity to perform with the company dancers in KDT's production of Rubaiyat, and there was no looking back. My journey with KDT started as a student, then an Intern and finally a company dancer and in the process I have had the opportunity to constantly learn under the guidance of Rita and my peers.
When and why did you begin teaching?
Coming from a family of teachers, it isn't very surprising that I naturally have a liking for teaching. I started interning as a teacher in the year 2016 and then, in 2017, I started teaching full-time.
Who and/or what have been your biggest inspirations as a teacher?
My guru, Rita Mustaphi, has been a great inspiration. The trust and faith she placed in me encouraged me to take up teaching. I have learned a lot under her guidance and when she approached me about teaching, I felt it was time to take my learning to another level.
How would you describe your teaching style?
I am more of a mentor to the students than a teacher. I want everyone to be comfortable around me and feel free to approach me. I like to work closely with my students until they grasp the technique and understand the concept behind it.
"Everyone pursues a passion for a reason, and I want [my students] to believe in that reason and not feel intimidated."
What do you hope your students take away from your class?
I hope my students feel more confident in themselves after each class. Everyone pursues a passion for a reason, and I want them to believe in that reason and not feel intimidated. Two people will not have the same goal, so I encourage my students to really enjoy the experience of dancing and in the process, feel more confident.
Do you have any key phrases or expressions you often use in your classes?
The most common phrase I tend to use is "If I can do it, you can do it too. All it takes is hard work and perseverance."
What do you love most about teaching? What's the hardest part of your job?
I love the look of satisfaction I see in my students. I like the fact that through teaching, I learn a lot from my students too. When you are enjoying teaching it is hard to stop at the end of the hour.
What advice do you have for other dance teachers who wish to make an impression on their students?
The only advice I have is: Believe in your strengths as a teacher, believe in your students and make teaching an enjoyable experience for the students and for yourself.
Photo: Rahul Nair