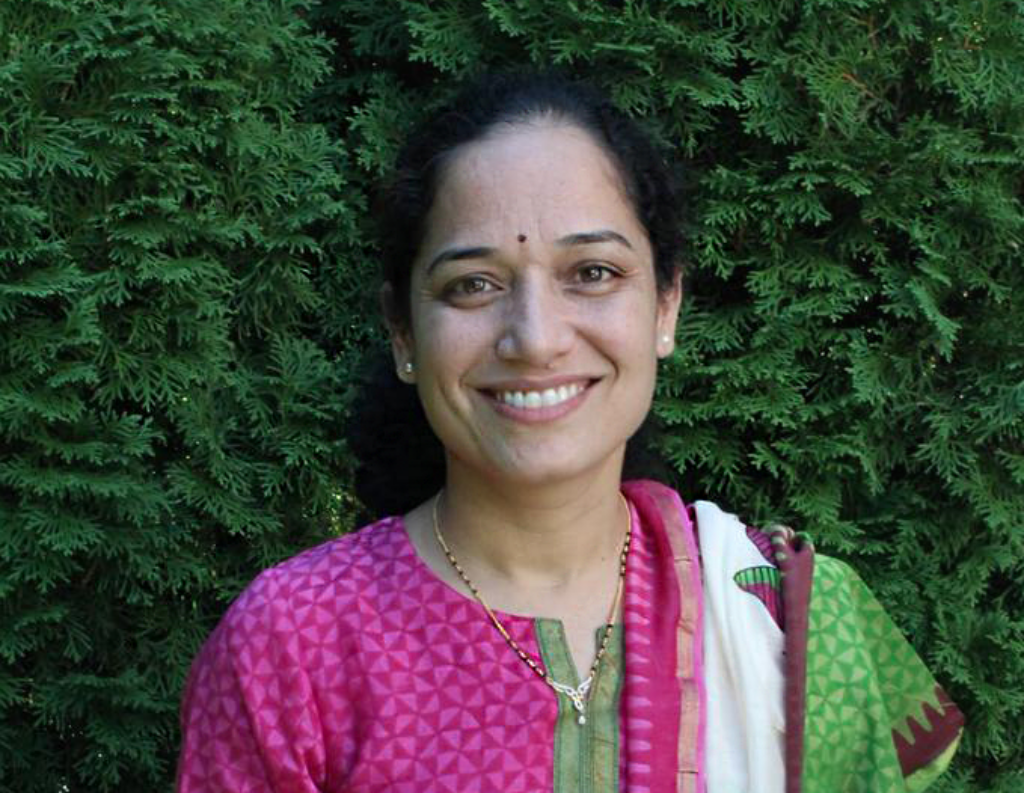 Spotlight on the Teacher: Mukta Sathe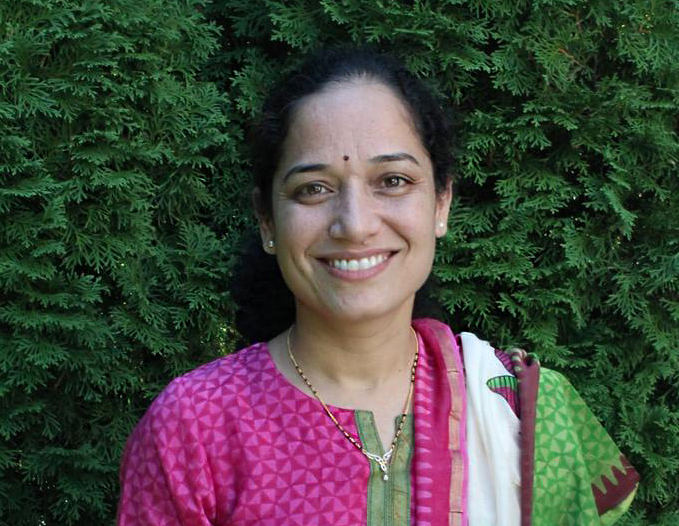 Katha Dance Theatre (KDT) is a dance company and school run by some of the country's finest Kathak artists. Our instructors are passionate about Kathak tradition and have worked hard to reach their level of expertise, practicing daily in order to develop their skills. But apart from regular practice, what does it take to make a dancer? In our dancers' experience, learning from inspiring teachers plays a huge role in helping artists achieve their professional goals.
In our series Spotlight on the Teacher, we're checking in with our talented dance teachers – learning about their origins, the development of their teaching style, their goals for their students, and more – in order to better understand their individual approaches to teaching, dancing, and practicing their art. This month, our spotlight shines on longtime KDT instructor Ms. Mukta Sathe.
What is your dance background, both in terms of your training and your professional experience?
I earned a Visharad degree in dance from Gandharva Mahavidyalaya [in New Delhi]. Since then, I have performed in dance ballets like "Ganga," "Krishna Katha," and "Taal Chakra" in India. I have also performed with KDT in many shows since 2004, some of which are "Ramayana," "Dots and Feathers," "Sundari aur Nag," "Ekam," "Black Candle," "Soul to Sole," "Retrospect," "Karna," "Pourush," "Rubaiyat," "Sufiyana," "Ritusamhara," and "The Hungry Stones." I've attended workshops held by Pandit Birju Maharaj, Saswati Sen and Kumudini Lakhia, both here in the Twin Cities and in India. All these have been very enriching experiences for me.
When and why did you begin teaching?
I briefly taught in India from 1997-1999. I started teaching for KDT in 2007. With the growing population of Indians in Minnesota, the interest and demand for Kathak grew in the community and that is when we decided to start a branch of KDT in Shakopee. It was Rita Mustaphi's confidence in me that made me a teacher. I started teaching in Shakopee soon after and have continued to do so for the past 10 years now.
Who and/or what have been your biggest inspirations as a teacher?
Undoubtedly, Rita Mustaphi is my biggest inspiration. I blossomed into a confident dancer and performer under her tutelage. Her welcoming, nurturing and patient style of teaching helped me overcome my inhibitions, gain confidence and try new things. Her belief that anyone can do anything is her most enduring quality. I am working toward this belief under her guidance. My first Guru, Sanjeevani Kulkarni, also has been a great role model and a big influence. Kathak maestro Pandit Birju Maharaj's style of teaching, where he relates every movement to everyday things, is so easy to understand and relatable. He makes Kathak accessible to a layperson. There is still so much to learn.
How would you describe your teaching style?
I think I am a strict but a nurturing teacher. I am bit of a disciplinarian as well. Becoming a teacher has taught me patience, which I previously lacked. I hope to be a teacher like Rita Mustaphi. How I do as a teacher is something only my students can speak to.
"I want my students to know that you do not need words to express, that your movements can do that for you."
What do you hope your students take away from your class?
I want all my students to enjoy dance. I want them to know that you do not need words to express, that your movements can do that for you. I want them to experience the same joy I feel when we end a tukda or tihayee on the Sam. Kathak is a challenging dance form with all its techniques, movements and Abhinaya…I want to help students achieve excellence in all of these areas.
Do you have any key phrases or expressions you often use in your classes?
I frequently use motivational phrases like "good job," "excellent," "nice tap," and "beautiful." But you will also hear me say things like "Uttpatti fingers," "listen to the music," and "pay attention." I also use a fun term to teach Tatkaar to beginners: "I like ice cream…every time you hear a cream, it's your heel." I also use the word "honey" after a student's name when I am correcting them.
What do you love most about teaching? What's the hardest part about your job?
Teaching has taught me patience. Students' energy is infectious! They all come in happy, so it is very easy to slip into happiness right away when I start to teach. It's fun to watch how different kids react or perceive things differently. It shows me that there is more than one way of doing or learning things. The hardest part of my job is matching their energy!
What advice do you have for other dance teachers who wish to make an impression on their students?
Do not give up on anyone…ever!