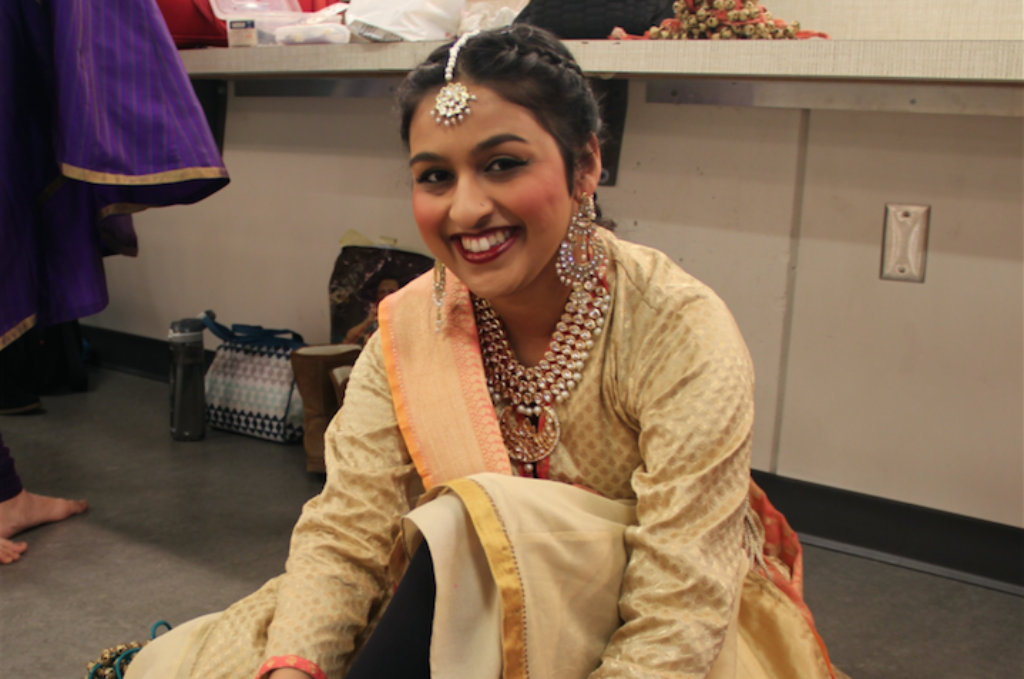 Spotlight on the Teacher: Monica Singh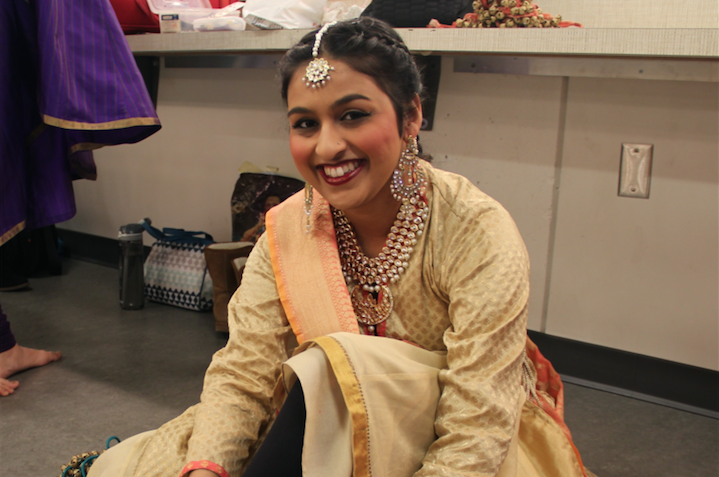 Katha Dance Theatre is a dance company and school run by some of the country's finest Kathak artists. Our instructors are passionate about Kathak tradition and have worked hard to reach their level of expertise, practicing daily in order to develop their skills. But apart from regular practice, what does it take to make a dancer? In our dancers' experience, learning from inspiring teachers plays a huge role in helping artists achieve their professional goals.
In our series Spotlight on the Teacher, we're checking in with our talented dance teachers – learning about their origins, the development of their teaching style, their goals for their students, and more – in order to better understand their individual approaches to teaching, dancing, and practicing their art. This month, our spotlight shines on KDT instructor and company dancer Ms. Monica Singh.
What is your dance background, both in terms of your training and your professional experience?
My connection to dance and KDT began before I was born. My sisters danced with Rita Mustaphi for a couple of years when they were young. When I was 7 years old, my parents reconnected with Rita and my Kathak journey began. For 21 years, I have been learning from Rita Mustaphi and have the great fortune to not only learn from her but progress and go from student to intern to company member and instructor. With KDT, I have participated in many professional shows including Dots and Feathers, Sundari aur Nag, Ekam, Black Candle, Retrospect, Karna, Pourush, Rubaiyat, Sufiyana, Ritusamhara, and The Hungry Stones. I've also had the honor of attending classes and workshops held by Pandit Birju Maharaj and Ms. Saswati Sen here in Minnesota. These experiences have shaped my passion for dance and guided me to become the person I am today.
When and why did you begin teaching?
I trained to become a teacher under Rita Mustaphi for a year before beginning to teach in 2012. I have loved to teach, even if it was pretend, since I was a little kid. Having the passion for dance and the opportunity from Rita was the perfect mix to stir my excitement for teaching.
Who and/or what have been your biggest inspirations as a teacher?
My first and most important inspiration as a dancer and a teacher is Rita Mustaphi. From knowing me as a young child to now as an adult, she has guided me and taught me more than just dance. Many of her teachings have helped me grow and become successful in life. Her dedication to her art and school is inspirational and a goal for all of us, especially me. My other biggest inspirations are my parents. Both are teachers by profession and have taught me more than I can say. My dedication, practice, and personality have been shaped by my inspirations.
How would you describe your teaching style?
For me, a big part of being a teacher is putting the student first and adapting one's teaching style to the student. Everyone learns differently and as a teacher, it is my responsibility to understand my students and their learning styles. By doing this, I can teach in the way I know they will respond to and learn from. I succeed if those who I am teaching feel like they have succeeded and enjoy what they are learning. However, I also put emphasis on practice and more practice. As students, sometimes we just want to keep moving up without perfecting the basics. I try to enforce in my students that if they keep practicing and perfecting the basics, only then does growth come.
What do you hope your students take away from your class?
I hope my students take away a respect for the arts, discipline in hard work, enjoyment from learning, and greater self-confidence. These are things I took away as a student which have helped me immensely in life. Because I know how gratifying it is to have these takeaways, I hope that I can give my students the same through their classes.
"I succeed if those who I am teaching feel like they have succeeded and enjoy what they are learning."
Do you have any key phrases or expressions you often use in your classes?
I often use "feet together", "follow your movement", "use your wrist", and "have confidence." One phrase I have started using a lot with students is "smile!" That is a fun reminder for them.
What do you love most about teaching? What's the hardest part of your job?
I love watching my students dance, especially when they have a piece done and are showing it with confidence. It is a very special feeling when a student performs a piece they've worked hard to learn with a big smile. The hardest part is keeping a balance between having fun and being strict. As a teacher, you must do both and maintaining that balance takes practice.
What advice do you have for other dance teachers who wish to make an impression on their students?
Love what you are teaching and learn to adapt to your students.
Photo: Anjana Nair