---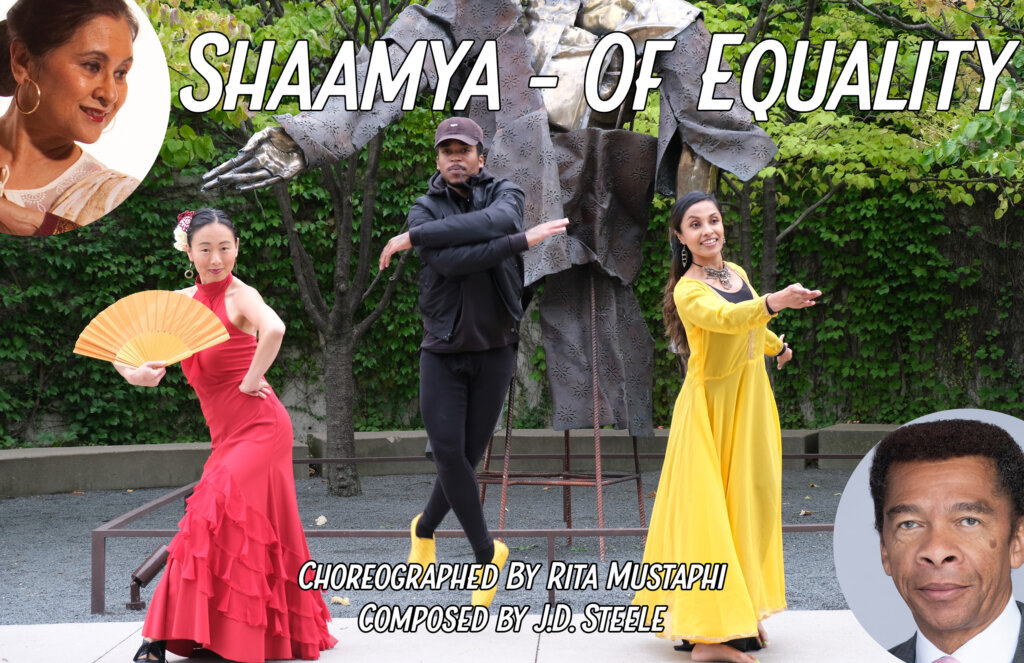 ---
An original Katha Dance Theatre production
Presented by the Park Square Theatre
November 19 – 21, 2021
This performance is 70 minutes long with no intermission.
Please refrain from video and/or audio recording of this performance.
All visitors to the Park Square Theatre are required to abide by the venue's pandemic health and safety policies. Enjoy the show!
I sing the song of equality
I sing the song of country
Where fresh joys blossom forth in the hearts of men
And budding life shimmers in their faces
-Kazi Nazrul Islam, "Of Equality"
Inspired by the poetry of writer and activist Kazi Nazrul Islam (1899-1976) and using a mixture of Kathak and cross-cultural dance styles, music, and spoken word poetry, Of Equality advocates for racial, gender and cultural equity through art. Juxtaposing past and present fights for equality shows that although we still have much to accomplish, there is reason for hope.
---
A NOTE FROM THE CHOREOGRAPHER
Namaste! Greetings to you!
As the artistic director of Katha Dance Theatre, I have a very great interest in creating spaces and platforms for cross-cultural storytelling and in stimulating critical discussion that challenges inequality at the intersection of culture and social justice. I am also deeply influenced by my family and friends as well as fellow artists and change-makers from the past, present and beyond.
As a choreographer, my desire was to create dance that is based on a poem called 'Shaamyabadi' (Of Equality) written by the rebel poet Kazi Nazrul Islam in 1925. He wrote "Let us transcend all barriers, let us forsake all smallness and accept our differences to embrace each other!"
SHAAMYA – OF EQUALITY, by its very nature, contributes to cultural and aesthetic diversity. Of Equality attempts to draw parallels between the experiences of today's communities of color and those expressed by Nazrul Islam back in the early 20th century. Using a mixture of dance, music, and spoken word poetry, it juxtaposes past and present fights for racial, cultural and gender equity.
I invited my friend, J.D. Steele to compose the music for it. We began work on this project over two years ago because of the many challenges faced by people of color in our country. Little did we know when we started how the homicide of George Floyd and the resulting national protests would make our project even more timely. Thank you for supporting this important work. I hope it touches your heart, and your help will make this world a better place to live for all of us! Namaste….
-Rita Mustaphi
A NOTE FROM THE COMPOSER
I have spent a lot of my career collaborating on genre blending projects. I have worked on Flamenco with Susana di Palma, Greek with Marcela Lorca and the late great Lee Breur, Jazz with Christian McBride, and now this project with Rita Mustaphi. What an honor for me. These projects have been extremely gratifying for me to work on. This is my second project with KDT. The first one, we took on a tour in India. Music is truly a universal language and I am proud to be a conduit of its inspiration.
-J.D. Steele
---
THE PROGRAM
"Opening"
Sarika Haris, Nivedita Sahni, Madhulika Srikanth & Shilpi Chatterjee (Kathak)
"Diversity"
Samantha Meryhew (Ballet), Amanda Dlouhy (Flamenco), Kortland Jackson (Hip Hop), Jacob Nehrbass (Tap) & Madhulika Srikanth (Kathak)
"Gender Equality"
Shilpi Chatterjee (Kathak) & Jacob Nehrbass (Tap)
"Music"
J.D. Steele (vocals), Billy Steele (keyboard) & Abhinav Sharma (percussion)
"I am a refugee"
Ifrah Mansour (live recitation) and Rita Mustaphi (dance)
"Shaamyabadi (Of Equality)"
Sarika Haris, Nivedita Sahni, Madhulika Srikanth & Shilpi Chatterjee (Kathak)
"We Shall Overcome"
All dancers
---
ARTISTIC PERSONNEL
Concept, script, choreography & direction
Rita Mustaphi
Music composition
J.D. Steele
Spoken word poetry
Ifrah Mansour
Traditional poetry source
Kazi Nazrul Islam, 'Abdu'l-Bahá
PERFORMERS
Dancer & recitation – dance syllables
Rita Mustaphi
Lead vocals
J.D. Steele
Spoken word poetry
Ifrah Mansour
Additional vocals
Jevetta Steele
Keyboard
Billy Steele
Drums & percussion
Abhinav Sharma
KDT ensemble
Sarika Haris, Nivedita Sahni, Madhulika Srikanth, Shilpi Chatterjee
Guest artists
Amanda Dlouhy, Kortland Jeray Jackson, Samantha Meryhew, Jacob Nehrbass
CREW
Stage Manager
Mark La Course
Costume Designer
Maitreyee Pahari
Lighting Designer
Mike Grogan
Video Editors
Aaratrika Mondal & Jalpa Mathur
Lightboard Operator
Simon VanVactor-Lee
Sound Engineer
Charlotte Deranek
ASL Interpreter (Sunday Show)
Rosalinda Estrada-Alvarez
Discussion Moderator (Sunday Show)
Rachel Wandrei
"I am a refugee" video footage comes courtesy of Twin Cities PBS.
---
ABOUT KATHA DANCE THEATRE
Katha Dance Theatre (KDT) creates, performs and educates through the art forms of dance, music, poetry and storytelling. Rooted in Kathak, the classical dance style of Northern India, KDT is dedicated to making dance accessible, inclusive and relevant. It enhances the local community by bridging diverse cultures and audiences to contribute to life's infinite artistic expressions.
ABOUT KATHAK DANCE
Kathak (pronounced "Kah-tahk") is a classical dance tradition native to North India. Its origins can be traced back to as early as 400 BCE, when it began as a form of sharing stories, myths, and Hindu scripture in temples and royal courts. Characterized by both rhythmic and lyrical elements, it features graceful hand gestures, pirouettes, and complex footwork, performed with expressiveness and precision. Over the centuries, it has grown to incorporate diverse influences and viewpoints with KDT at the forefront of its artistic evolution.
ABOUT KAZI NAZRUL ISLAM
Kazi Nazrul Islam (1899-1976) was a Bengali writer, musician and activist whose advocacy for India's economic and social independence from Britain solidified his reputation as "the rebel poet." Apart from addressing socio-political issues through writing and protest, his work also touched on themes of natural beauty, romantic love, and humanity's right to freedom and autonomy. He was also prolific, having written thousands of poems and songs during his lifetime. Today, Kazi Nazrul Islam is officially known as the national poet of Bangladesh.
ABOUT TAALS
Taals are foundational to Indian classical music and dance. They are rhythmic patterns that provide a framework for movement and allow dancers to stay grounded in various tempos. A taal is divided into measures (vibhag) that contain a certain number of beats (matra) which can also be subdivided depending on the tempo (laya). All of these concepts work in harmony with music to accompany dancers and indicate the beginning and end of each taal cycle (avartan). Listen for Rita Mustaphi's audible taal recitations during this performance.
//
Kazi Nazrul Islam – Shaamyabadi (Of Equality)
I sing the song of equality
I sing the song of country
Where fresh joys blossom forth in, the hearts of men
And budding life shimmers in their faces.
Comrade, nobody is king in this land and none a subject
There is no man here poor and abject
Nor is there any, full of riches and money.
Here some do not eat cast off rice-sweepings
And all the cream and honey.
No one bows down here before the horses feet,
Or in front of the motor-cars wheels.
Hatred does not spring up here
In whitemen's breasts
Whenever they see blackmen close and near.
Comrade, this is a place where all are equal
Where the black and the white have no separate graveyards,
Where they have no separate rooms for offering their prayers.
There are no sentries or peons here,
Nor is there any police-troops fear.
This is the Heaven where there are no distinctions,
Where leaving aside all quarrels
Men have clasped each other's hands as brothers dear
Religion does not create differences in this place
Nor do scriptures raise any futile clamour.
The priests and padres, the mollah and the moulvis
Drink water here from the same container.
Here the house of prayer for the Creator
Lies in the body and the mind.
Here His throne of sorrows
Is amidst the miseries of mankind.
Here He responds to men's calls
By whatever name, they may choose to appeal
Like the loving and fond mother
Ever ready and alert to respond
To the call of her child,
Whatever name he may call her by.
Here in this abode of equality
Different ways of apparel
Do not give rise to vicious quarrels.
Here clothed in dusty costume
Men are satisfied and happy,
Here in this land peace and equality.
//
Ifrah Mansour – I am a refugee
I am a refugee
A global citizen, aching for two continents,
two countries, two histories, two nations. Yet abandoned by all.
I am a refugee and I shelter humanity.
I walked and ran and screamed miles on end to find peace before
I could pronounce my own name. I come with too many invisible treasures.
Often misunderstood, feared by all, banned by politics.
Never belonging and always longing.
I am a refugee and I shelter humanity.
A childhood full of humanity's lowest moments. I carry tiny soulless
traumas. Time will only harden my flesh.
Yet, my survival is a testimony to humanity's depth and compassion.
My traumas can teach the greatest lessons on humanity.
I am a refugee and I uplift humanity.
I am a refugee, a globally homeless.
Yet, my language is an international bridge.
My culture is a blanket from the elements of bigotry.
My religion is my pillow for my compassion.
My history is a lullaby for tales not to be repeated.
My humanity is in the hands of a child sitting in a refugee camp
Still waiting for a chance to find a safe home.
I am a refugee, and I challenge humanity.
I am a refugee. A 68.5 million souls, globally villainized.
Yet I bring you a slice of the world of my old home right here in your backyard.
I bring you food so intricately spiced, it revolutionized your palate.
I bring you my vibrant fabrics, hand-woven with ancient delicate wisdom that has
diversified your closed-minded color wheels.
I bring you children, my precious only children to share a history,
a future with you. You and I are too stuck together to be this far apart.
I am a refugee, and I challenge humanity.
I am a refugee. A stubborn survivor.
You see, cruelty tried to break me. Wars tried to erase me.
Bigotry tried to silence me. Politics tried to ban me.
But, still like time, I stand. Still like dust, I rise. Still like hope, I move. Still like love, I flourish.
I am a refugee, and I heal humanity.
I am a refugee. A dreamer. A silent seeker.
A wandering, colorful, restless, foreign, alien soul.
Won't you just let me find my humanity right here next to you?
//
ARTIST BIOS
---
CREATIVE TEAM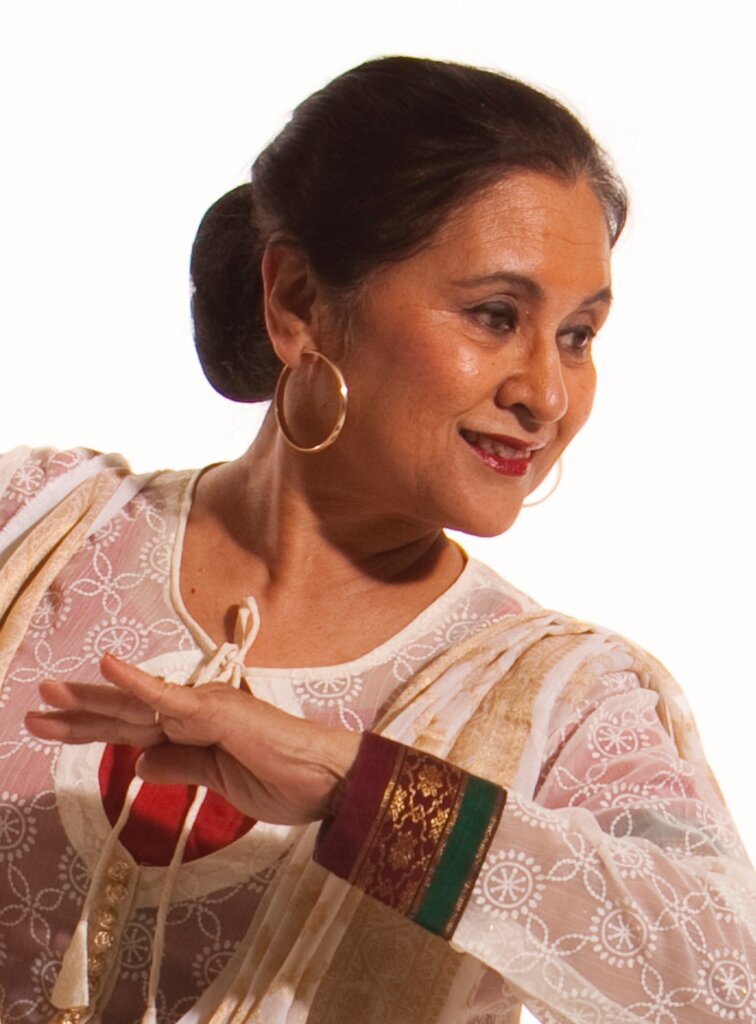 Rita Mustaphi (Concept / script / choreography / direction / dance / recitation) founded KDT with the goal of making Kathak relevant and accessible across lines of generation, culture, and community. Over three decades, she has built a reputation as an innovative, risk-taking artist; introduced Kathak to a global audience and garnered countless awards for her choreography and leadership.
In over 30 years, Ms. Mustaphi has choreographed more than fifty original dance works. Notably, she has performed at New York's Carnegie Hall, at the prestigious Khajuraho Dance Festival in Madhya Pradesh, India, and in various venues throughout India and the U.S. Her collaborative choreographic credits include Sufiana – the Sufi Ecstasy (2016), a collaboration with Dr. Pooja Goswami Pavan; the Kathak & Chhau dance collaboration Pourush – The Masculine (2015); Karna – the Abandoned Hero (2013) in collaboration with J.D. Steele; EKAM–The Supreme Oneness (2011) in collaboration with Robert Robinson, The Hungry Stones (2018), Ritu – the Seasons (2018), and Black Candle (2006) in collaboration with poet Chitra Banerjee Divakaruni. Her works have been set to everything from Persian music to traditionally American jazz, gospel, and R&B.
Ms. Mustaphi is a roster artist for COMPAS. She is also a recipient of three McKnight Fellowships for choreography, a Leadership award from the Council of Asian Pacific Minnesotans, a 2011 Lifetime Achievement award from the India Association of Minnesota and a 2012 Education award from the Ordway Center for the Performing Arts in the category of Excellence in Vision. In 2021, she was selected to receive the Nari Shakti Award for Women's Empowerment by the Indian Council for Cultural Relations.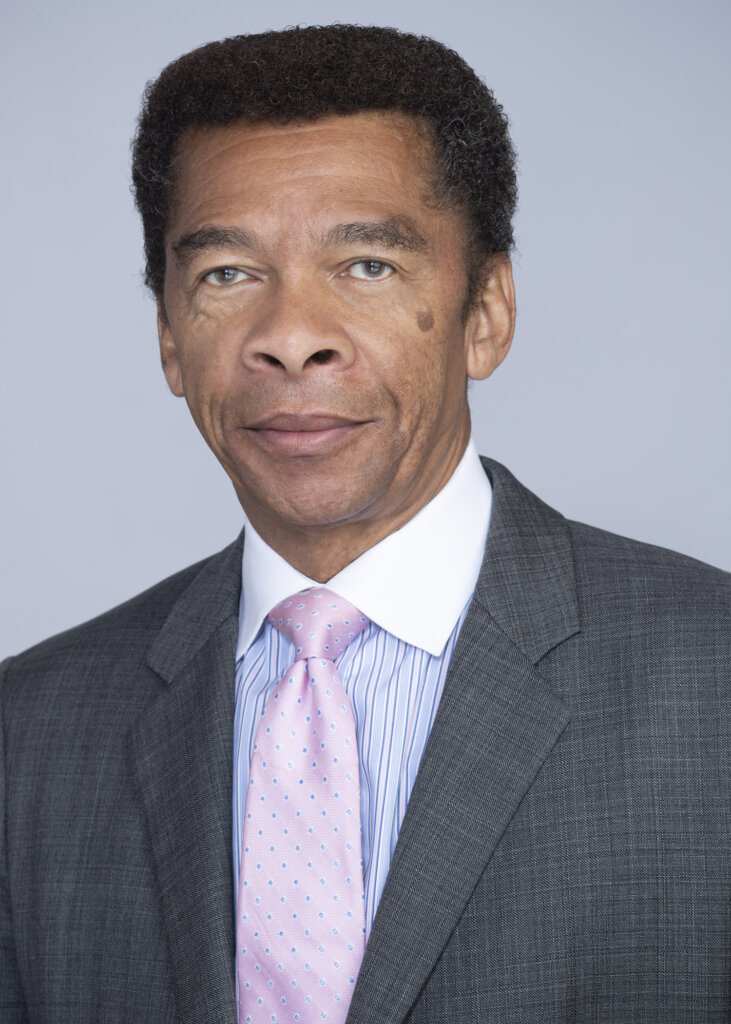 J.D. Steele (Composer / lead vocals) is a renowned musician who exploded onto the Minnesota music scene in the mid 1980's as a contemporary of Prince, Jimmy Jam, Terry Lewis, and Soul Asylum. His band The Steeles is internationally known for its musical The Gospel at Colonus, which toured worldwide and eventually aired on PBS to critical acclaim, including an Emmy nomination. He has been commissioned to create ten original musicals, and previously collaborated with KDT on 2013's Karna – The Abandoned Hero. His many credits also include a cameo in the Prince-produced movie "Graffiti Bridge," and songwriting and arrangements for the movies "Corrina, Corrina" "Blankman" and the award-winning documentary "Hoop Dreams."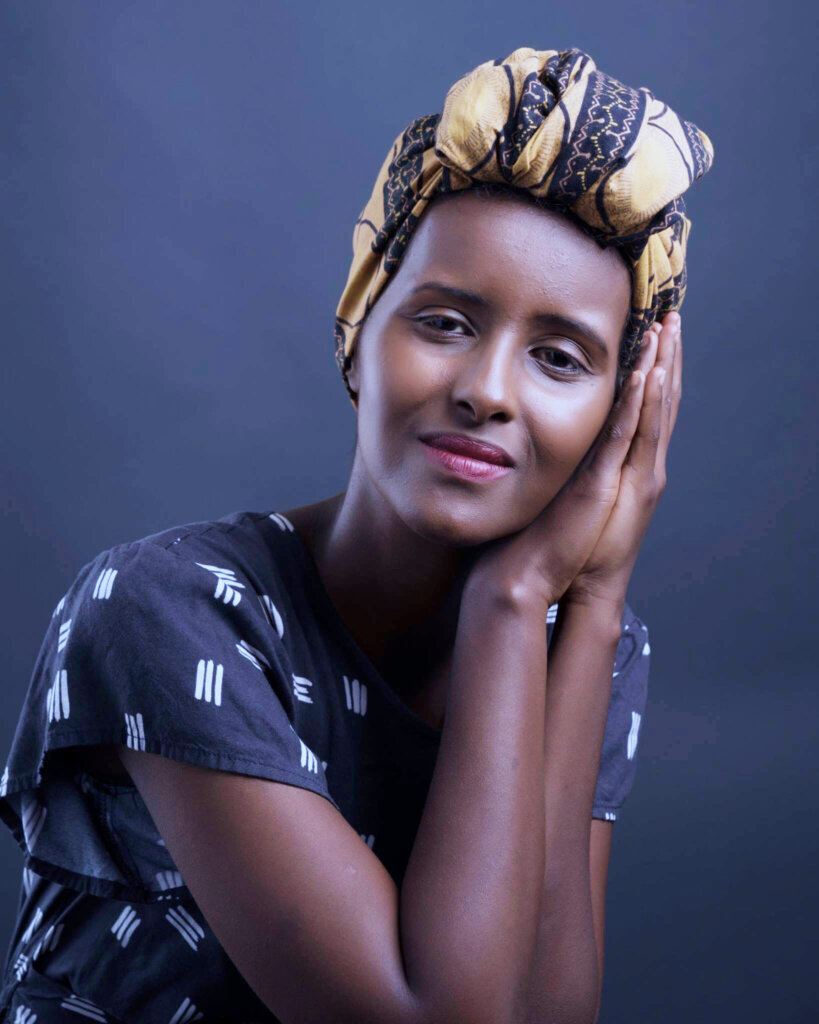 Ifrah Mansour (Spoken word poetry) is a Somali multimedia artist and educator based in Minnesota. Her artwork explores childhood trauma in an attempt to uncover resilience within the black, Muslim, and refugee communities. She has been featured in media outlets like the BBC, Vice, OkayAfrica, Star Tribune, and City Pages. Her critically acclaimed autobiographical play How to Have Fun in a Civil War had its world premiere at the Guthrie Theatre, and her visual poem "I am a refugee" was featured in PBS's Online Film Festival in 2018.
---
MUSICIANS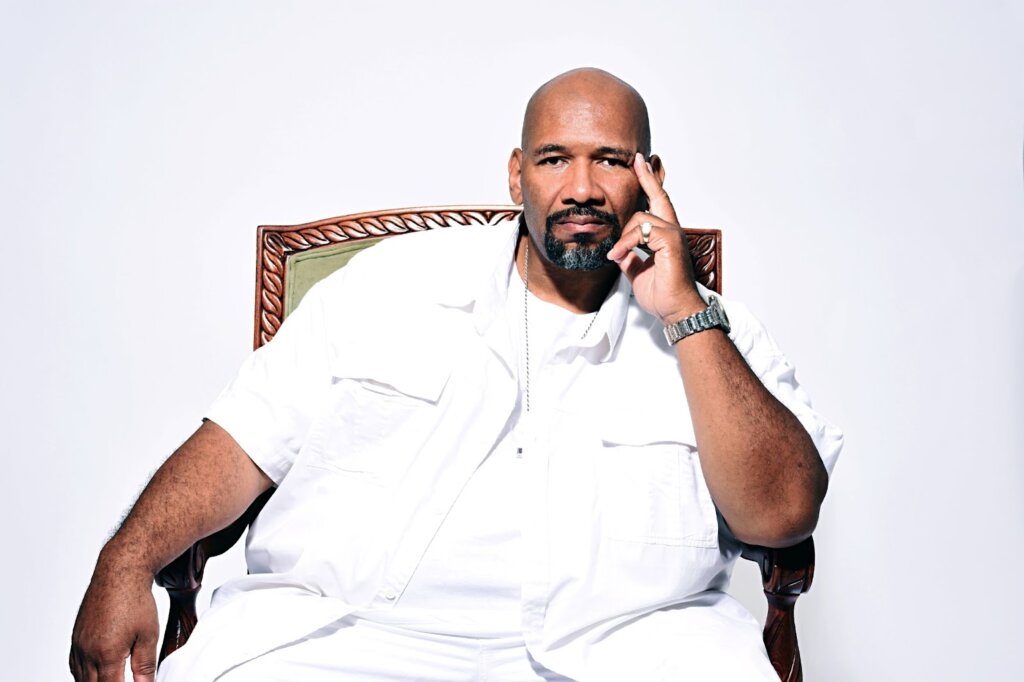 Billy Steele (Keyboard) performs, writes, and produces for the Grammy award-winning ensemble Sounds of Blackness, for whom he is currently serving as Assistant Director. He continues to write and produce for various artists, including the Steeles. His voice has been heard on soundtracks alongside artists such as Rod Stewart, Luther Vandross and many more. Recently, he collaborated on the soundtrack for Disney's American Legends: John Henry, narrated by James Earl Jones.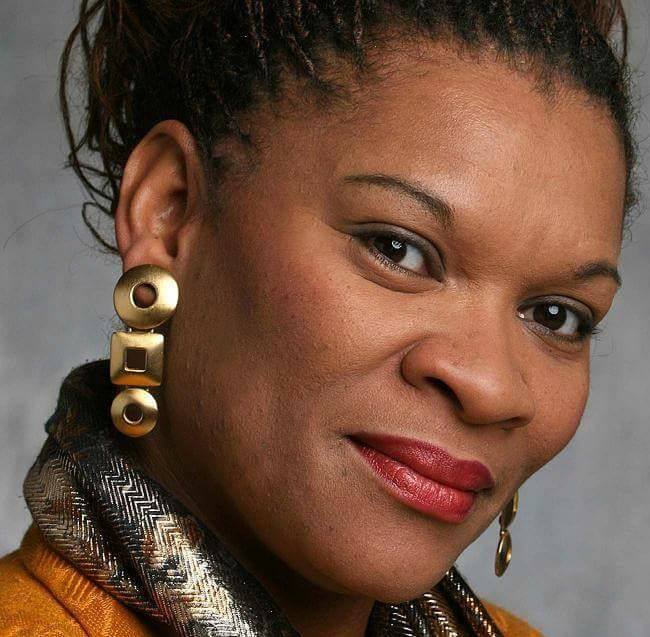 Jevetta Steele (vocals) is a member and General Partner of the internationally acclaimed musical family, The Steeles. She is most noted for her Academy Award-nominated performance of "Calling You" from the motion picture "Bagdad Cafe," which was certified Gold in several European countries. Ms. Steele is an original cast member of the Broadway and touring hit "The Gospel at Colonus." She has been featured on songs with Angelique Kidjo, Natalie Merchant, Big Head Todd and the Monsters, the late Prince and many others. Ms. Steele's unique voice can be found on many national and regional commercials, movie soundtracks and industrial films.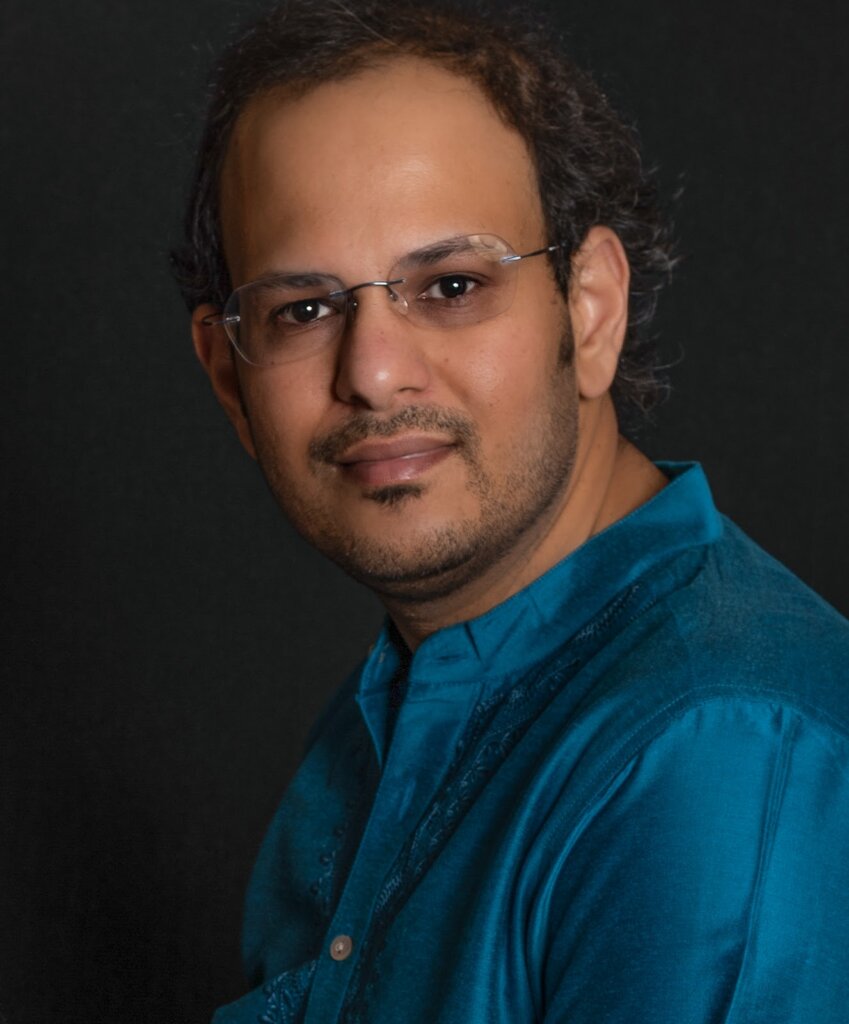 Abhinav Sharma (Drums) has been playing the tabla and other percussion instruments for 17 years now. He is a disciple of Mr. Sameer Suryavanshi of Pune, India. Locally, he studies under the guidance of Dr. A Pavan. Abhinav has been a part of various musical ensembles and has performed throughout India and the U.S. In addition to his creative work, Abhinav also works as a software engineer for Amazon.
---
KATHA DANCE THEATRE ENSEMBLE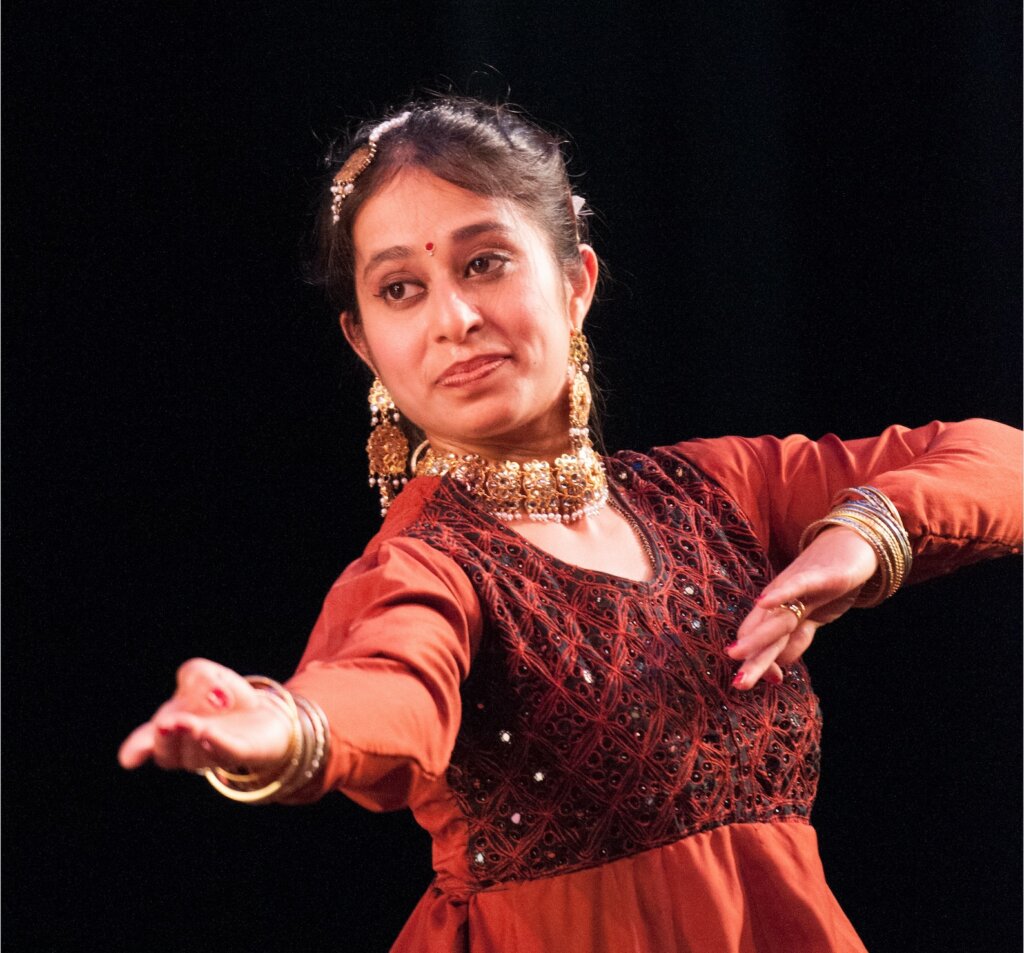 Sarika Haris began her dance journey in India, where she studied Bharatanatyam, the South Indian classical dance style, for over nine years. She joined KDT as a student in 1999. Her selected performance credits with KDT as a company member include The Hungry Stones (2018) Ritu – The Seasons (2017), Sufiana – the Sufi Ecstasy (2016), Pourush – The Masculine (2015); Rubaiyat – Life in a Day (2014), and the lead role in KDT's production of Chandalika – The Untouchable Maiden. A student of Kathak masters Pandit Birju Maharaj and Ms. Saswati Sen, she performed in India's Khajuraho Dance Festival in 2017. Sarika has been a KDT instructor since 2017 and a Company member since 2002.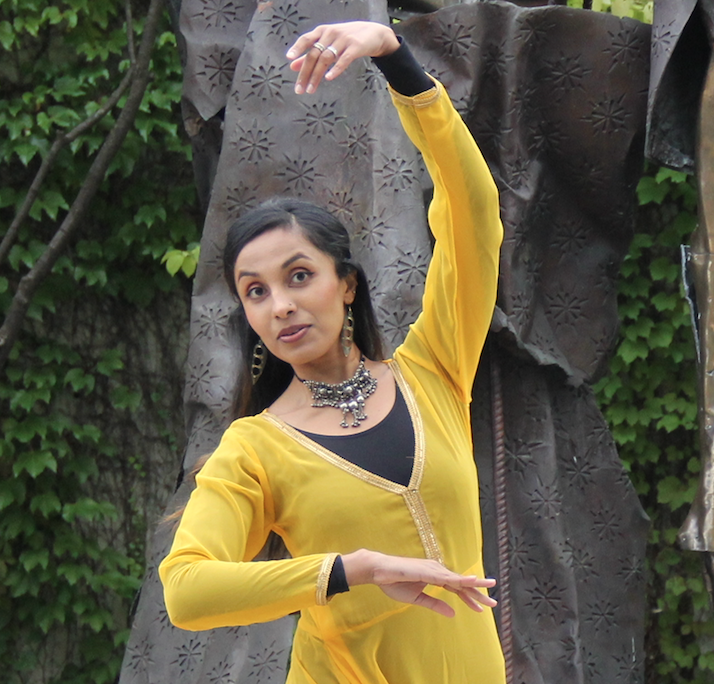 Madhulika Srikanth comes to KDT with twelve years of India-based Kathak study under her belt. In addition to studying with instructors Upasana Tiwari, Manjiri Kiran Mahajani, Pandit Birju Maharaj and Ms. Saswati Sen, she has performed in Indian cultural events like the Uday Shankar Ballet Festival in Kolkata and Hori in Jaipur. She made her debut with KDT in 2017's Ritu – The Seasons. This is her second season as a member of KDT's Company.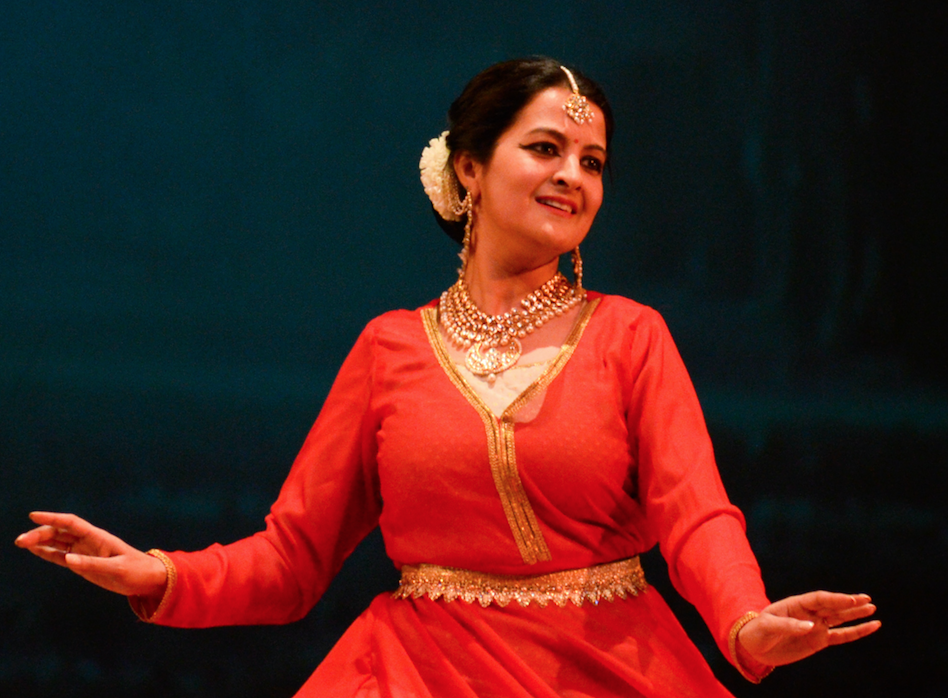 Nivedita Sahni first studied Kathak at the Jaipur school of Kathak dance and the Kathak Kendra School in New Delhi. Locally, she has studied under Rita Mustaphi for almost a decade and participated in workshops with Pandit Birju Maharaj and Ms. Saswati Sen. Her performance credits with KDT include The Hungry Stones (2018) Pourush – the Masculine (2015), Ritu – The Seasons (2017), Sufiana – the Sufi Ecstasy (2016), Rubaiyat – Life in a Day (2014), and Karna – the Abandoned Hero (2013). Nivedita has served as a KDT instructor since 2020, and a Company member since 2008.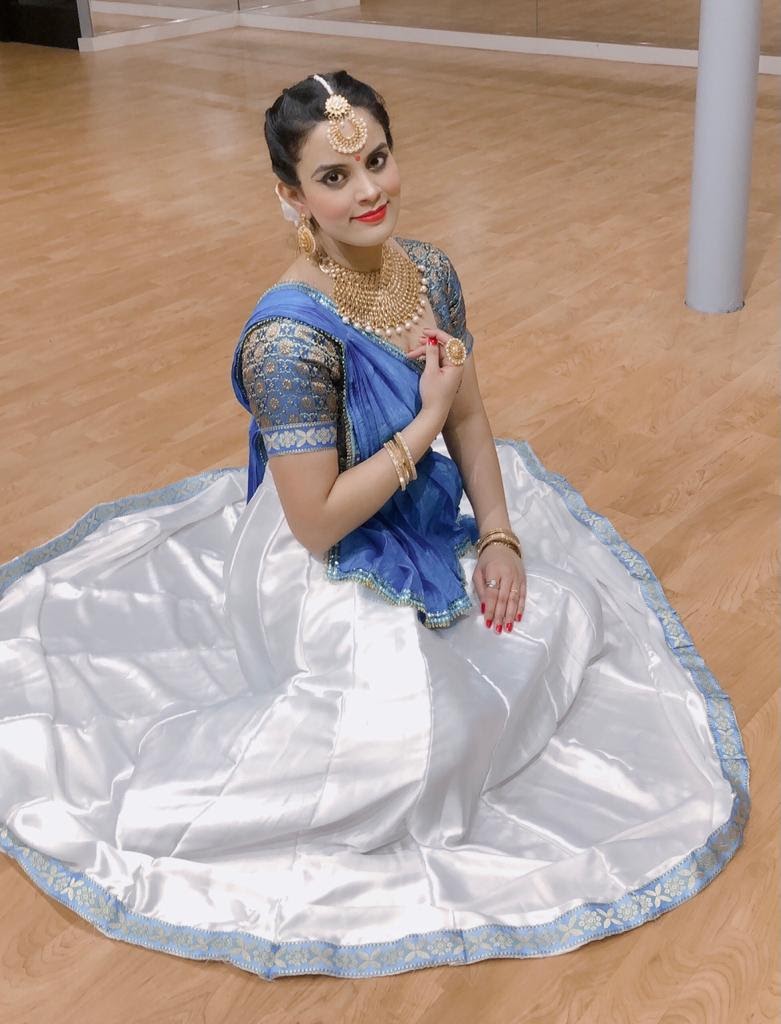 Shilpi Chatterjee studied Kathak in India for 10 years before moving to Minnesota to continue her studies with KDT. She has won awards at multiple district-level dance competitions and has performed with the Bengali Association of Minnesota. This is her fourth season as an intern with KDT.
---
GUEST ARTISTS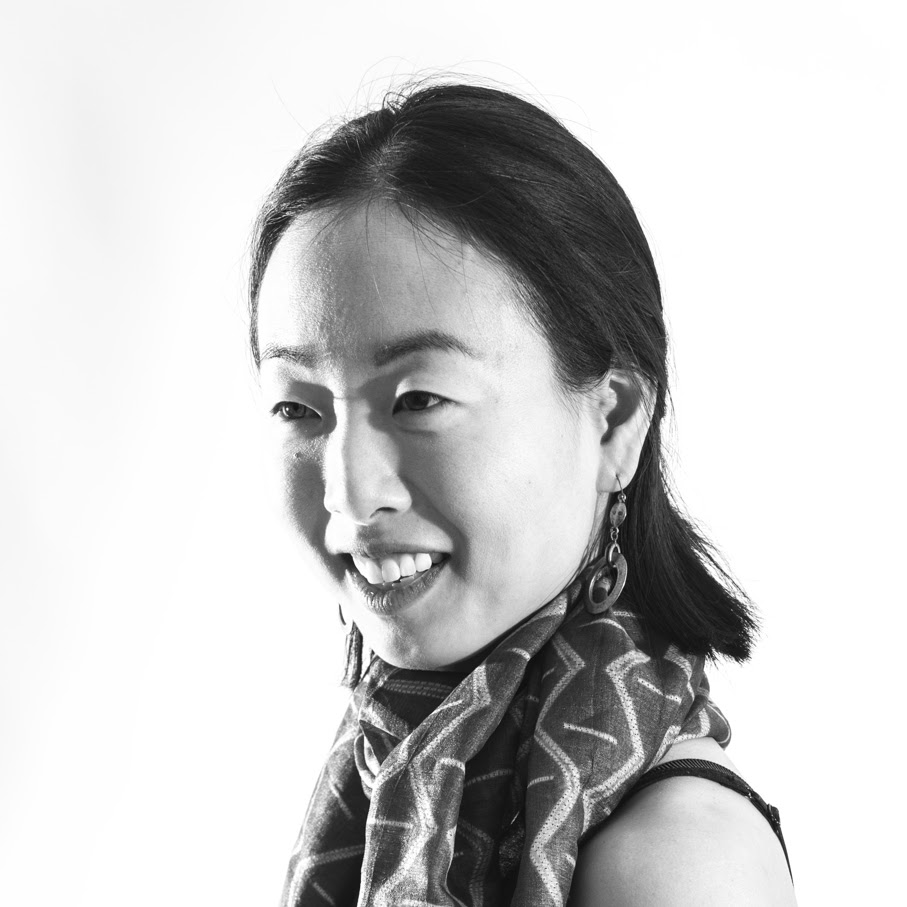 Seeking dance deeply rooted in music and emotion, Amanda Dlouhy (Flamenco) began studying flamenco with Susana di Palma in 2013 and has been performing with Zorongo Flamenco Dance Theatre since 2015. Her instincts come from a layered dance history. She danced with Ragamala Dance from 2005 – 2013, touring nationally and internationally, and received a McKnight Fellowship for Dancers in 2011. She has also performed locally with Joe Chvala and the Flying Foot Forum.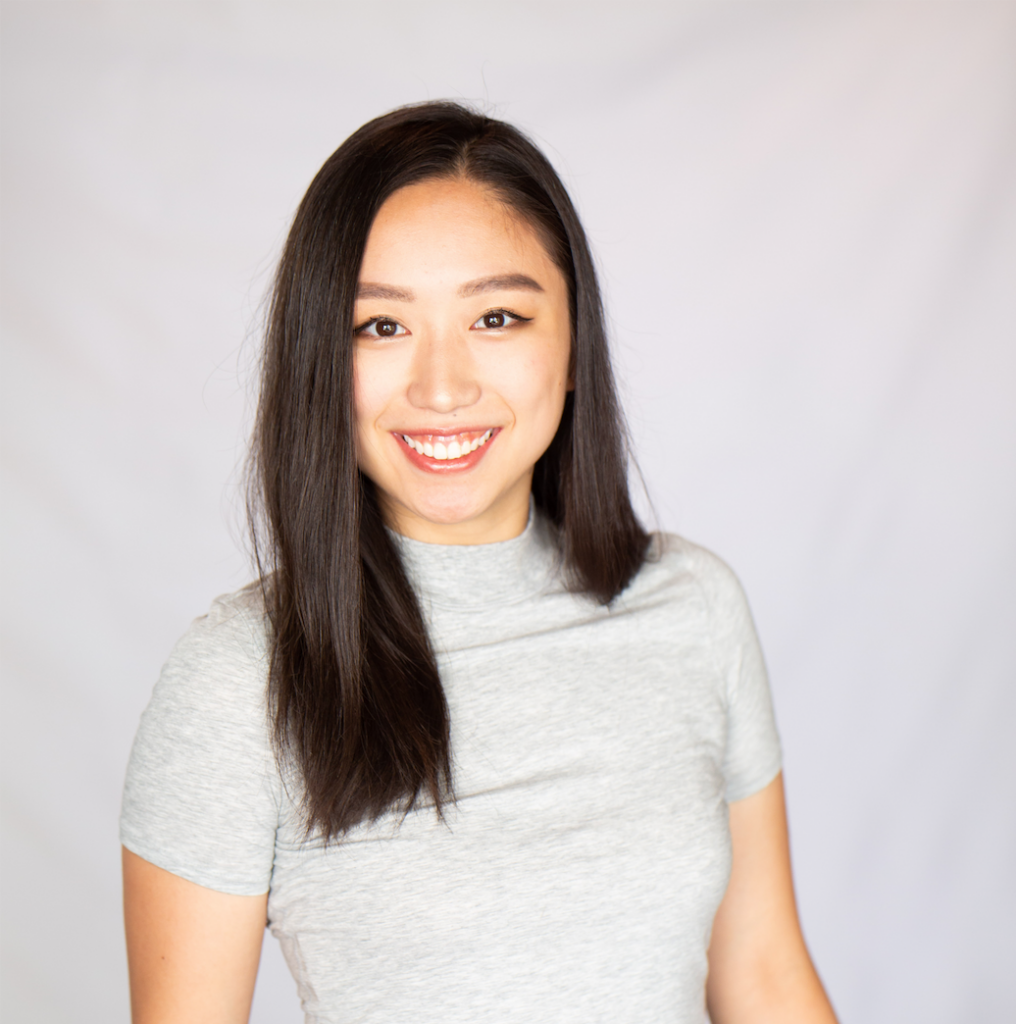 Samantha Meryhew (Ballet) a Saint Paul native, Is currently a company member with Shapiro and Smith Dance, and was an Apprentice at TU Dance Center from 2019 to 2020. In 2011, she started her training towards her professional career as part of the first generation of The School at TU Dance. She has performed in works by Garth Fagan, Brian Brooks, Marcus Jarrell Willis, and Kjara Staric Wurst. She has also been a guest artist with Shapiro and Smith Dance performing in their production of Bolero in the Spring of 2017 and 2018. She has attended summer programs at the Alvin Ailey American Dance Center, Complexions Dance, Alonzo King LINES Ballet, and Hubbard Street Dance Chicago. She is proficient in classical and contemporary ballet, modern, and African dance. Noted often as a hard worker and a quick learner, she strives to delve deep into the physicality and emotional nuances of the movement presented to her. Samantha has a Bachelor of Art in Dance and Art from the University of Minnesota, Twin Cities.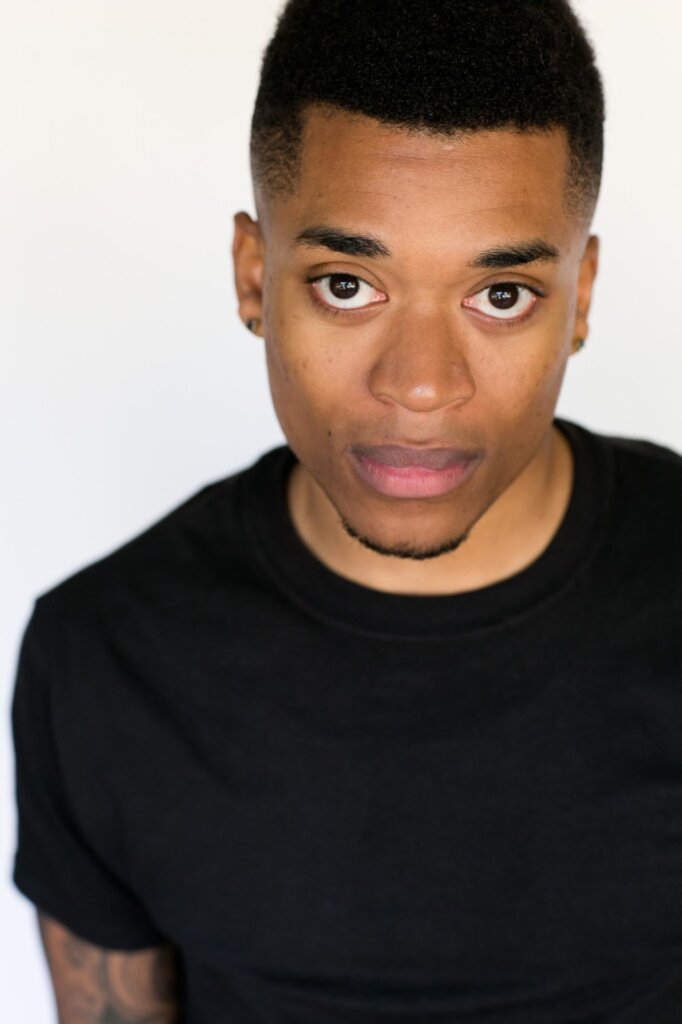 Meet Kortland Jeray Jackson (Hip-Hop). Like many other great vocalists, Kortland grew up singing in the church. Despite his spiritual upbringing, Kort is not a gospel singer, nor is his music sacred. Still, he makes no apologies for his secular style, pointing out that everyone has their own relationship with God. With a sound that defies categorization, Kortland simply makes great music. Kortland offers a glimpse into the world of Minnesota in every song. Kortland's songs are 100% autobiographical. He only writes about his real- life experiences. Kortland is real. No gimmicks. No façades. He's just genuine with genuinely great music that's relatable to the audience.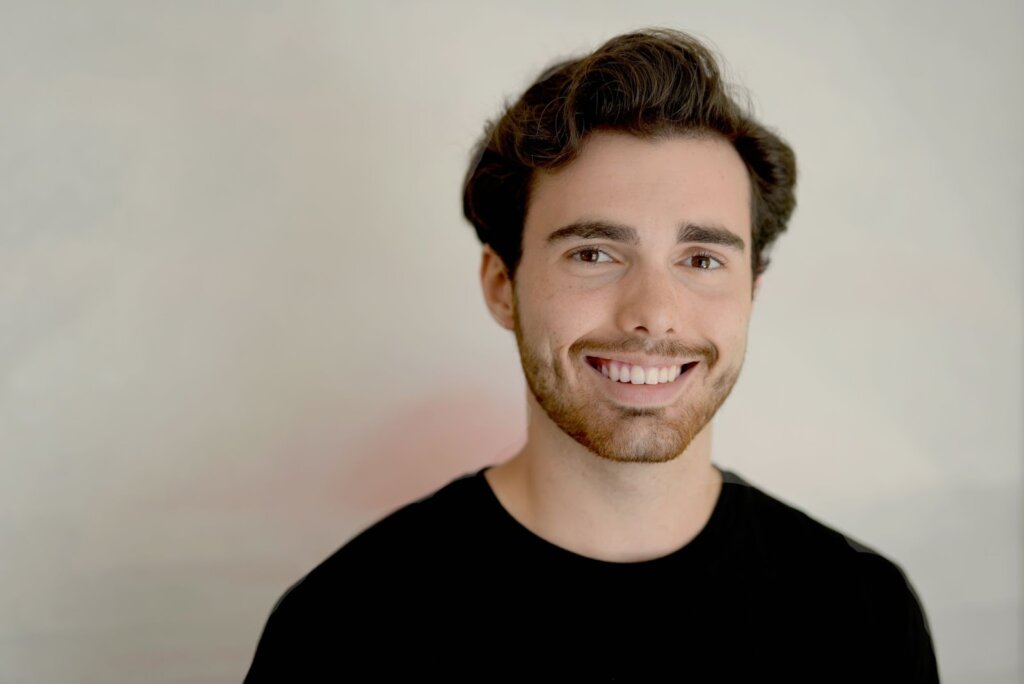 Born and raised in Minnesota, Jacob Nehrbass (Tap) is a teacher and performing artist in the Twin Cities. Having tap danced since the age of three, and being trained in ballroom dance, modern dance, as well as having an interest in physical therapy, Jacob graduated from St. Olaf College with degrees in Dance and Exercise Science. Currently, he is a company member with Threads Modern Dance company and has performed works choreographed by Shapiro and Smith, Flying Foot Forum, Eau Claire Dance, Erin Rockwell, and Stephan Koplowitz. Jacob also teaches tap at Prairie School of Dance as well as Pure Water School of Dance.
---
CREW
Maitreyee Pahari (Costume Designer) is a costume designer & choreographer from Delhi, India. She is a graduate of Rabindra Bharati University in Kolkata, majoring in Manipuri Dance (for which she was awarded a gold medal). Over the years, she has designed costumes for dance companies based in India, Scotland, Sri Lanka, Switzerland & the U.S. As a costumer, coordinator & choreographer, her credits include: "Days of Delhi" (Moscow), "India@60" (New York), "India Show" (South Africa & Ghana), the inauguration of the "World Expo" (Shanghai), "Gruzei India" (Switzerland), and India festivals in Spain, Glasgow & Germany. Maitreyee was presented the Exceptional Women of Excellence award by the Women Economic Forum in 2019. She was also a recipient of the Charles Wallace Fellowship by the British Council.
Mark La Course (Stage Manager) is one of the original, charter members of Ethnic Dance Theatre. As a longtime dancing member of EDT, he has toured with the company across the US and in several countries, including Bulgaria, France and Hungary. Upon his retirement from dancing, he assumed the responsibilities of Stage Manager, and is responsible for the preparation and execution of the show during their concerts. He was the co-dance/artistic director of Schuhplattler Gruppe Edelweiss for over 40 years, where he earned the distinction of Honorary Artistic as a result of his service and dedication. He also served on the Board of Gauverband Nordamerika, the umbrella organization of Bavarian dance organizations in North America, and earned Honorary status there as well.
Mike Grogan (Lighting Designer) has been active in the Minneapolis arts scene since 1990. He has previously designed for numerous Twin Cities-based performance groups including Katha Dance Theatre, Theater Mu, Outward Spiral Theater Company, and Zenon Dance Company. He began his career as the lighting technician at Ruby's Cabaret, later becoming Assistant Technical Director for The Minnesota Dance Alliance's Studio 6-A and Production Director/Resident Lighting Designer for the space. Since 2001, Mike has served as Production Manager and Lighting Designer for Intermedia Arts, Ballet of the Dolls, The Ritz Theater in 2006 and James Sewell Ballet. In 2010, he founded his own company, Mike Grogan Lighting LLC.
---
SPECIAL THANKS

FUNDERS
This project is supported in part by the National Endowment for the Arts. To find out more about how National Endowment for the Arts grants impact individuals and communities, visit www.arts.gov. It is also supported by a grant from St. Paul's Cultural STAR program. This activity is made possible by the voters of Minnesota through a grant from the Minnesota State Arts Board, thanks to a legislative appropriation from the arts and cultural heritage fund. Shaamya – Of Equality was supported by New Music USA. To follow the project as it unfolds, visit my project page. It is also made possible by funding from the RBC foundation, the McKnight Foundation, the Target Foundation, the A.B. Walker Foundation, and by the generosity of KDT's individual donors.
For his unparalleled support and generosity over the past ten years, KDT would like to extend an extra special thanks to Dr. S.K. Dash.
---
INDIVIDUAL DONORS 2020-21
$1,000 and above
Rita and Kalyan Mustaphi • Rupa and Rahul Nair • Dr. S.K. Dash
$500 – $999
Anonymous donors • Raj Rajan • Nivedita and Manish Sahni • Nipa and Beerud Sheth • Xcel Energy Foundation
$250 – $499
Kajal and Pranab Chatterjee • Babu & Harmitha Chimata • Cathy Gasiorowicz and Bob Beverage • Veena and Basant Kharbanda • Sumita & Smarajit Mitra • John Palka • William Temple Blackwood • Madhulika Srikanth & Lucian Moldovan
$100 – $249
Anonymous donors • Sanhita Chatterjee • Neena & Ram Gada Family Charitable Fund • Jana and Erik Hagen • Pooja Khanna • Donald La Course • Namita and Pranab Lahiri • Vaishnavi Madhusudhanan and Madhusudhanan Iyanperumal • Medtronic • Ellen Murphy • Apekshya Panda • Sonia Prickett • Sadagopal Joshi Family Fund • Anuradha and Anurag Sharma • Rowzat Shipchandler • Mary and Ben Stephens • Sheela Terakanambi • Anne Wharton
$99 and below
Anonymous donors • Saumyadip Bagchi • Indira Bhattacharya • Marcia Boehnlein • Kya Fischer • Piyali Ganguly • Merritt Goldthwait • Kelly Lamphear-Dash • Lee Ann Landstrom • Arnold Levinson • Scott Lund • Ashoke Mandal • Arijit Mondal • Manoshi Mukherjee • Mary Jo Parker • Devi Patnayak • Gary Patrik • Derek Phillips • Tanwi Prigge • Devyani Rajan • Abhik Rakshit • Mukta and Mihir Sathe • Avani Shah • Kalpana Sikarwar • Surendra Trivedi • Scott Van Wert
KDT VOLUNTEERS
Jalpa Mathur • Lucian Moldovan • Aaratrika Mondal • Anjana Nair • Mihir Sathe • Monica Singh-Shukla
Thank you to Twin Cities PBS for granting us permission to use its footage for "I am a refugee."
For more information on our programming, as well as on learning with, volunteering for, or making a contribution to Katha Dance Theatre, please visit our website at kathadance.org, email us at info@kathadance.org or call us at (763) 533-0756.
---
STAFF
Rita Mustaphi – Artistic Director
Kalyan Mustaphi – Executive Director
Nina Hagen – General Manager
Mukta Sathe – School and Outreach Manager
Bob Beverage – Development and Grant Consultant
BOARD OF DIRECTORS
Kalyan Mustaphi – Executive Director
Rita Mustaphi – President
Monica Singh-Shukla – Secretary
Marcia Boehnlein – Member at large
Deepa Nirmal – Member at Large
Kuhu Singh – Member at Large
Aditi Stinbruchel – Member at Large
We ask that you take a couple of minutes to fill out a survey about this performance here: https://www.surveymonkey.com/r/YT6SPL9
Thank you!