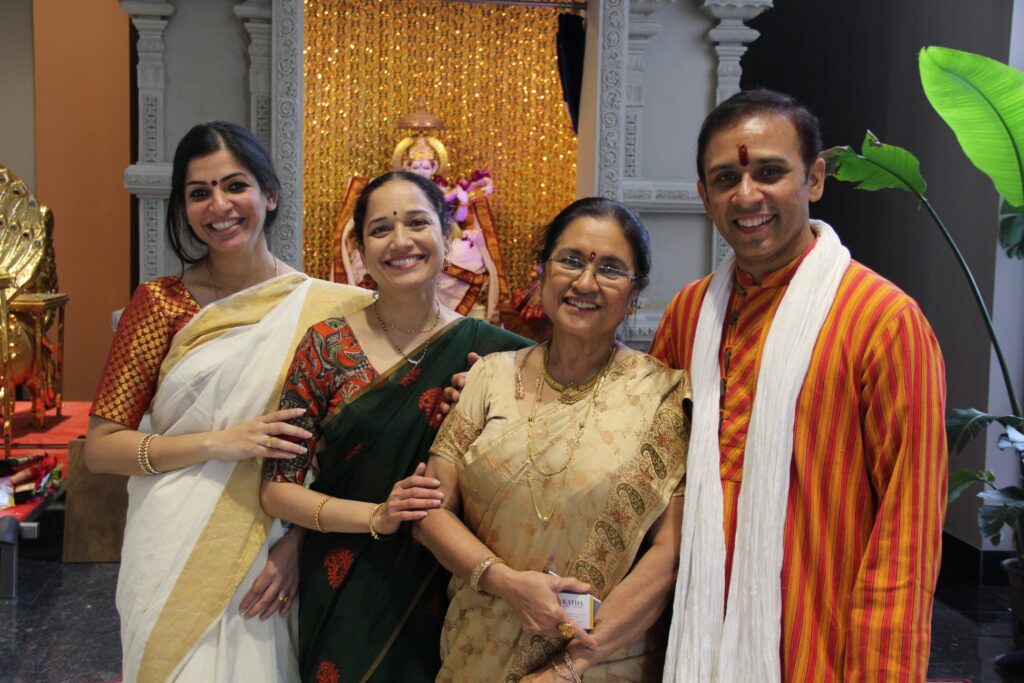 Saraswati Puja 2019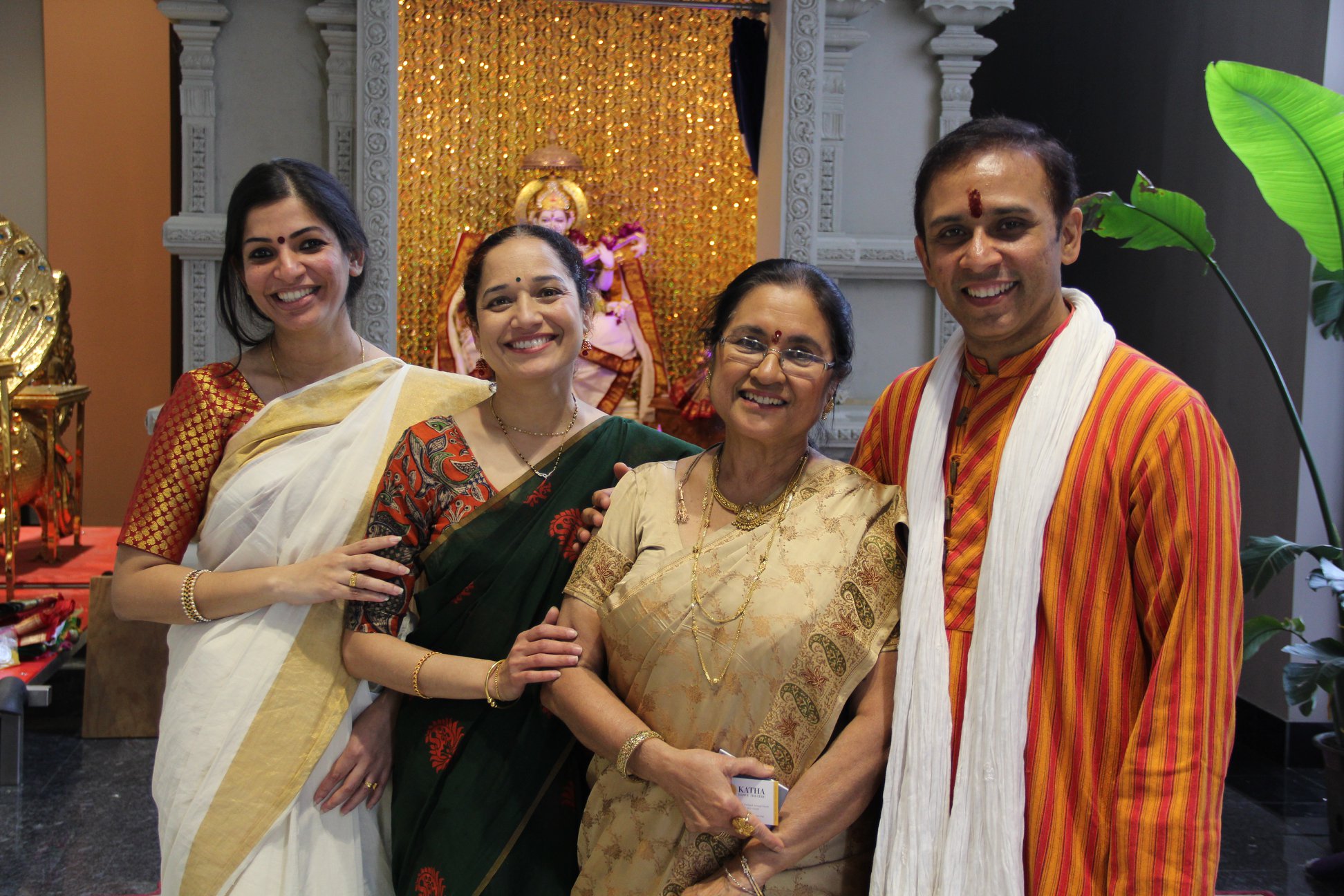 On February 10, 2019, KDT and the Hindu Society of Minnesota hosted their annual festival, Saraswati Puja and Basant Panchami! This traditional Indian spring festival honors Saraswati, the goddess of knowledge, music and art, while ushering in the first day of spring with ritual and dance. The event brought the KDT community closer in a morning full of dancing, worship, and togetherness.
Katha Dance Theatre has held an annual celebration of Saraswati Puja and Basant Panchami since 1990, welcoming KDT students, parents, patrons and the community at large to participate. The event is deeply embedded within Indian culture, where it is celebrated throughout the country by both Hindus and Sikhs. Because the festival honors the goddess of knowledge, it is also commonly celebrated within Indian educational institutions. Participants in the festival are often draped in yellow garments, as the color is symbolic of the spring season.
Taking place at the Hindu Temple of Minnesota in Maple Grove, the event's schedule included a religious ceremony, collaborative art-making, traditional Alpana floor painting, a celebration through dance and music, an array of authentic Indian food, and more. The event attracted members of the Asian Indian community, members of the local Hindu community, and beyond. The day's schedule was as follows:
8:30 – 9:30 am: Preparation for the ritual (organizing the space for flower and garland making, sandalwood paste, alpana or rangoli)
9:00 am: Worship ritual (Saraswati Puja) guided by temple priests
9:30 – 11:00 am: Community performances
11:00 – 11:50 am: Katha Dance Theatre showcase performance
12:00 – 12:30 pm: Aarti & Pushpanjali – the offering of flowers and accepting the blessing
12:30 – 1:30 pm Prasad & lunch
Below are some photos from the event. Thank you to all who attended!