Lotus Blossoms
Building upon research from the National Center For Creative Aging suggesting that active participation in professionally led arts programs can promote health and prevent disease in older adults, Katha Dance Theatre developed Lotus Blossoms, a cultural dance program aimed at improving the quality of life for Minnesota's aging population.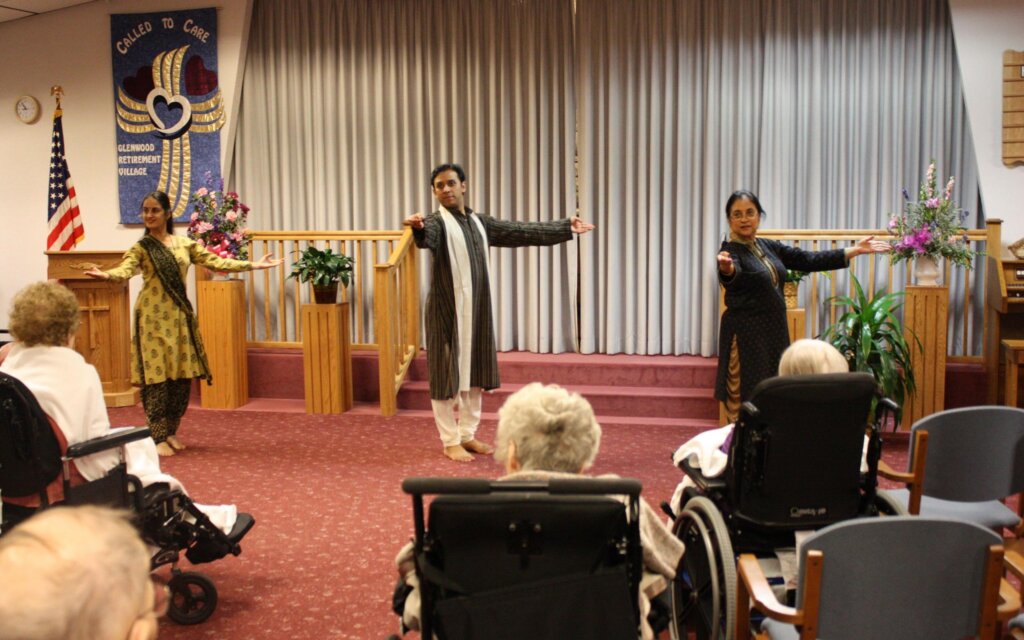 Who we are is expressed in how we move. Lotus Blossoms uses dance training as an opportunity for Minnesotans to successfully tackle the challenge of living longer and staying healthy well into their golden years. Programs focused on older adults in Minnesota's urban communities often lack an arts focus, and there are few if any programs that include the traditional arts of another culture. Through a series of weekly classes, KDT engages participants by providing training in low-impact movements, storytelling, rhythm, music and folk arts of India. These classes enrich the participants' lives, providing them with motion, mobility, balance and coordination. Dance trains the body; it improves physical, mental and spiritual health. Dance develops flexibility and instills confidence. Dance is a stimulating mental activity that connects mind to body. Dance breaks isolation. The basis of dance is rhythm. The essence of dance is joy.
The lotus flower is a very important symbol in Indian culture. It symbolizes the complete purification of the body, mind and soul, and the full blossoming of blissful liberation. We see a profound connection between the ideas behind dance and the lotus flower, which we explore throughout this program.
Lesson plan examples:
Storytelling
This class features a mixture of gentle warm-up exercises, conceptual learning, and the option to watch or participate in dance movement. The concept of storytelling is important to Kathak, which includes facial expressions and gestures as part of movement practices. Students will gain cultural context for the art form, explore dance as a vehicle for telling one's stories, and appreciate Kathak's connection to Indian cultural values of hard work, discipline, creativity, and kindness.
Folk Arts of India
This class provides participants with opportunities to learn various Indian folk art traditions and gain knowledge of their cultural context. These include henna painting, floor painting with rice powder, creating clay oil lamps for Diwali (the festival of lights) or creating a friendship bracelet to share with others. It draws comparisons between Indian cultural traditions and those of their own, while also improving their hand-eye coordination and social development.
Kathak Dance of North India
This program teaches the classical storytelling and rhythmic dance of North India in a way that can be tailored to suit seniors of all abilities. It provides opportunities for creative expression, promotes understanding and appreciation of other cultures, as well as communication and connection. Beginning with a brief history of the art form, the class includes opportunities to observe or participate in Kathak technique and interactive storytelling.
Each class ends with a group reflection/discussion and snack time.
Session: 60-90 minute classes, once a week for 6-10 weeks
Instructors: Rita Mustaphi / Mukta Sathe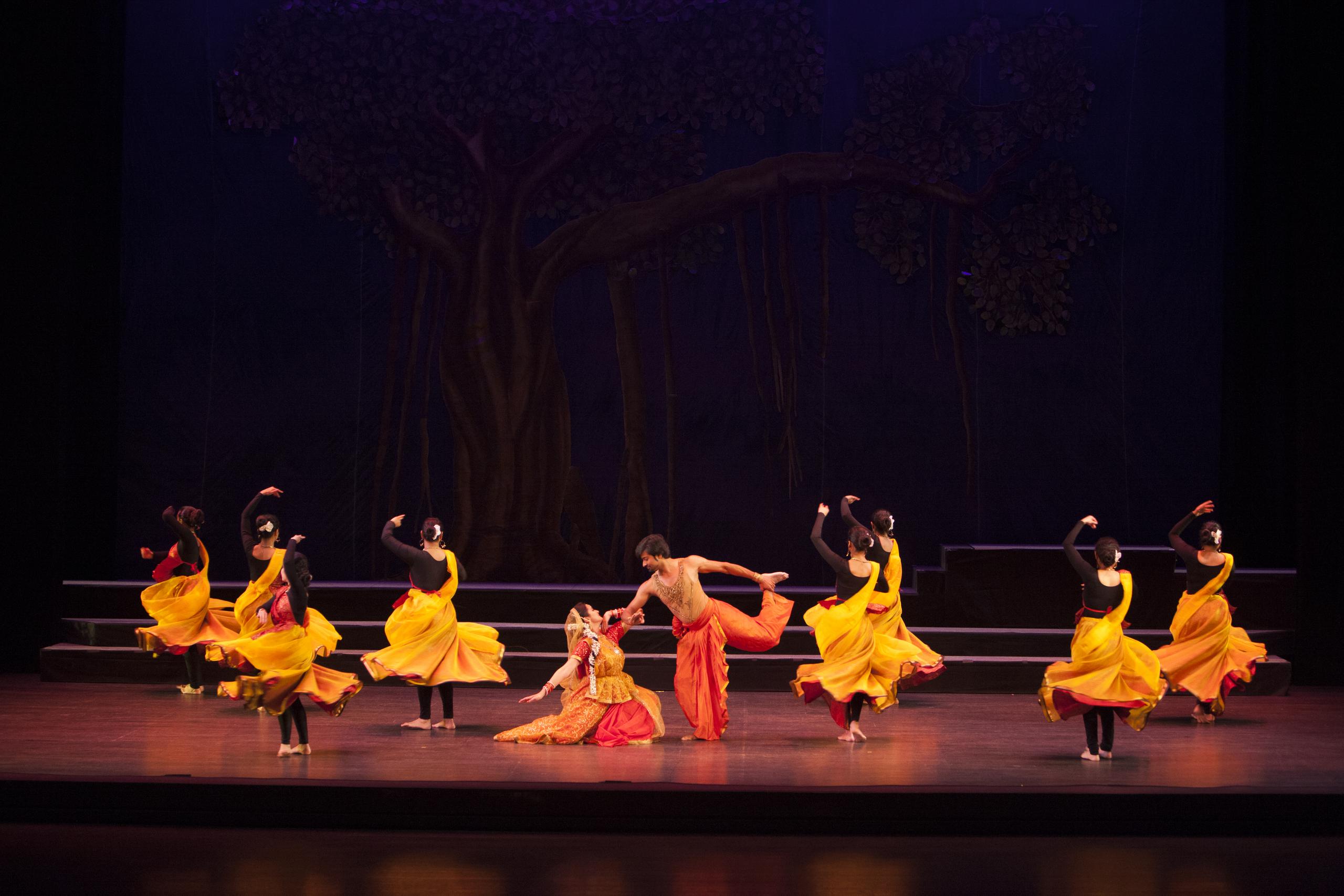 Support Us
We rely on your generosity to sustain our programming, which aims to inspire, captivate, and educate audiences about the beautiful Kathak dance tradition while expanding its artistic boundaries, making it more inclusive and accessible to all.