Classes
Katha Dance Theatre Winter Class Session
December 2, 2023 – February 29, 2024
Welcome to our 2023-24 Winter Class Session! Our rigorous curriculum encourages self-expression and creativity in the classroom while providing high-quality, authentic Kathak education of the Lucknow tradition. From children's beginner training programs to adult workshops, Katha Dance Theatre remains true to its mission to provide access to high-quality Kathak dance education for students of all ages and abilities.
In class, we emphasize strong classical Kathak technique, graceful movements, intricate footwork, pirouettes and storytelling to radiate energy and joy. Our beautiful St. Louis Park studio offers a warm and welcoming environment to all KDT students. New dancers are introduced to the fundamentals of classical Kathak dance with a focus on its technique, terminology, and execution of dance syllables along with elements of storytelling. Returning students build upon their established technique and skill level as they advance their ability in the classroom.
Kathak is so much more than a dance style. It promotes artistic expression and creativity; increases flexibility, agility, and grace; establishes strong mind-body connections and coordination; and provides important cultural context and knowledge. It is also adaptable to any skill level; all dancers over the age of 6 are welcome!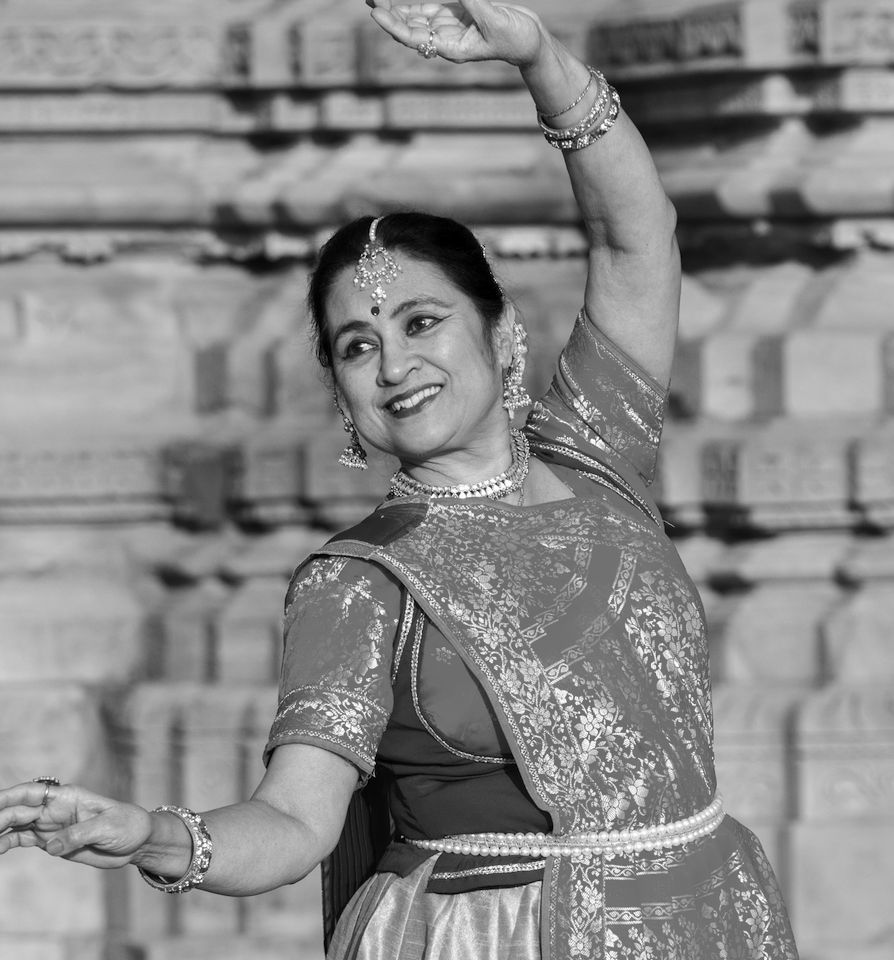 KDT was founded by Rita Mustaphi, one of Kathak's leading performers and choreographers. Since founding KDT over three decades ago, she has consistently been at the forefront of Kathak's cultural preservation, as well as its development as an art form. She is a disciple of the late Kathak maestro Pandit Birju Maharaj, who frequently led KDT master classes and workshops over the years. Under Rita's guidance as Master Teacher, our School offers world-class Kathak education for dancers of all ages and abilities, with levels ranging from introductory to advanced.
Registration includes submission of a full tuition payment through our website below. Students have the option of paying for just the Fall session or the full school year upfront. Scholarships are available on a basis of financial need or merit, and are awarded at the discretion of our teaching staff. Please contact us for more information.
Classes will take place in-person at our St. Louis Park studio (5806 W. 36th Street, St. Louis Park, 55416), but students have the option to learn virtually from anywhere. We strive to make our programming accessible to people of all backgrounds and abilities. Please contact us to let us know how we can meet your needs.
View the 2023-24 Academic Calendar (NOTE: subject to change)
Select your class and enroll below. Please note that if you paid for the full year up front, you do not have to enroll again:
Available Classes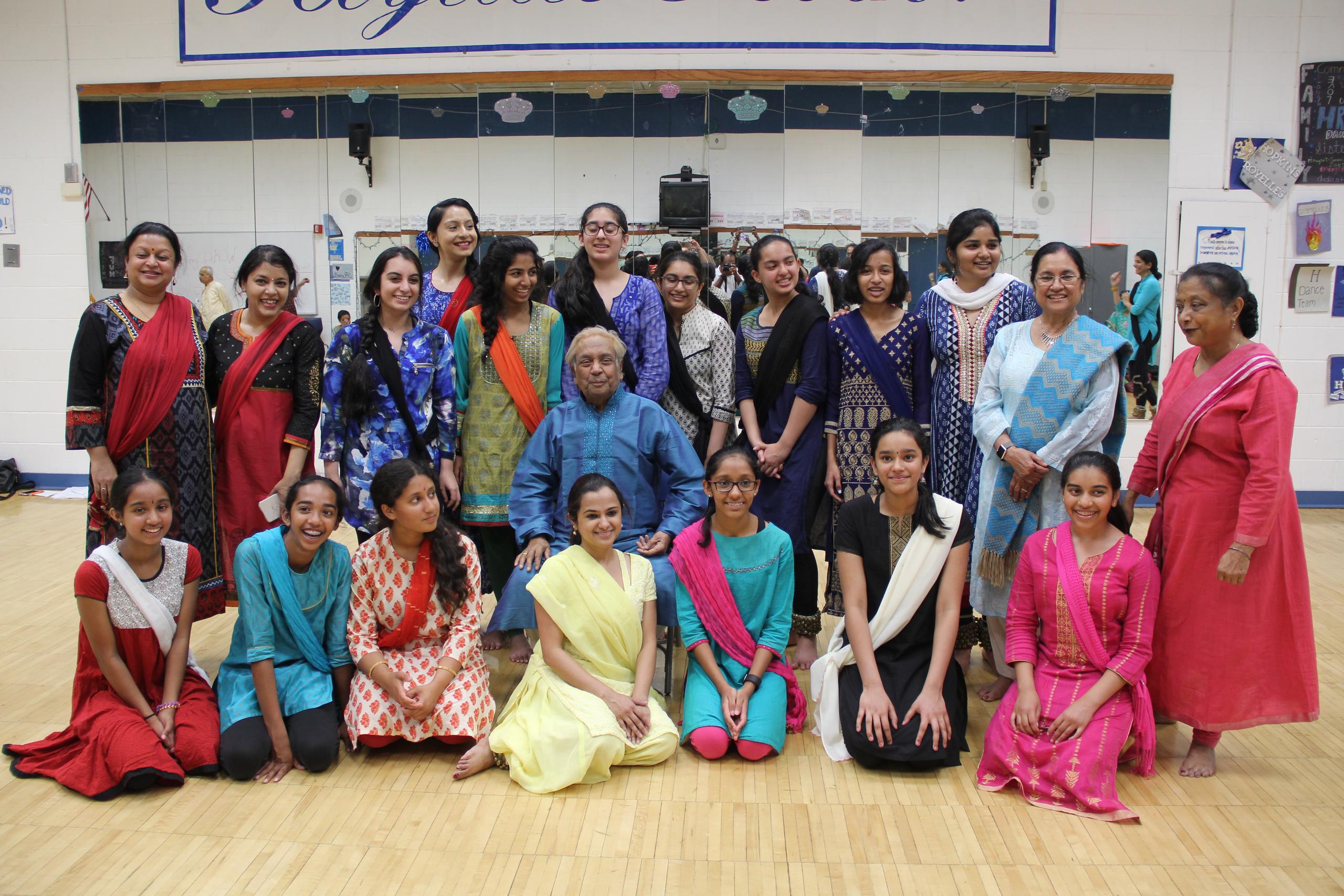 Have More Questions?
Read more about our classroom policies on our FAQ page.
Classroom Policies
Required class attire includes comfortable, loose fitting clothes (such as a t-shirt and loose-fitting pants or a dress and leggings). If available, wearing kurta and pajama (Indian shirt and pants), and a set of ghungru (ankle bells) is encouraged.
Students must refrain from eating, drinking, or chewing gum during class. Water is permitted, but we ask that students bring their own water bottle to class.
Any outside video or audio recording of our classes is strictly prohibited.
Masking is encouraged for all in-person students, regardless of one's vaccination status.
Proof of vaccination is no longer required.
All in-person students are required to abide by our safety measures and code of conduct,
Overall, we expect students to show respect to their teacher, be courteous to all fellow students, and approach learning with sincerity and enthusiasm by practicing at home and during breaks.
Additional policies regarding performances, classroom protocol, and evaluations can be viewed in the Student Handbook.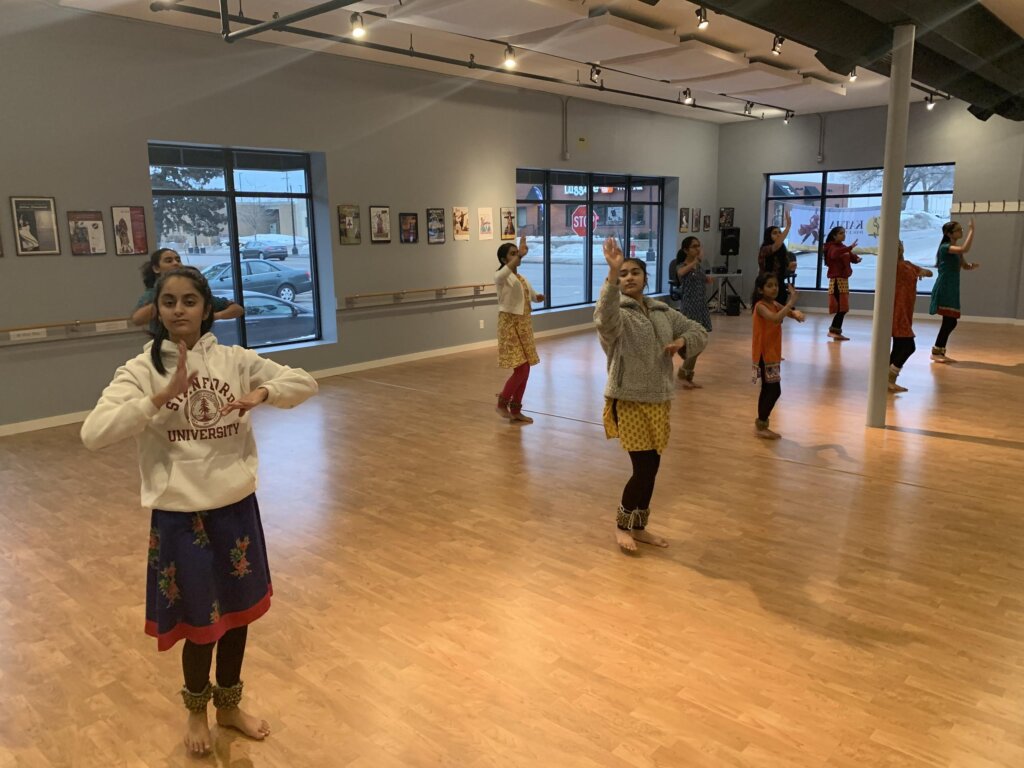 Scholarships
Scholarships are available by request and are awarded to students who demonstrate financial need as well as skill and/or commitment. We ask that requests for financial assistance this Fall be emailed to the office before September 6. Financial assistance is awarded at the sole discretion of Katha Dance Theatre and is subject to available funding.
Have more questions?
Don't hesitate to reach out with any additional questions. Email us below: