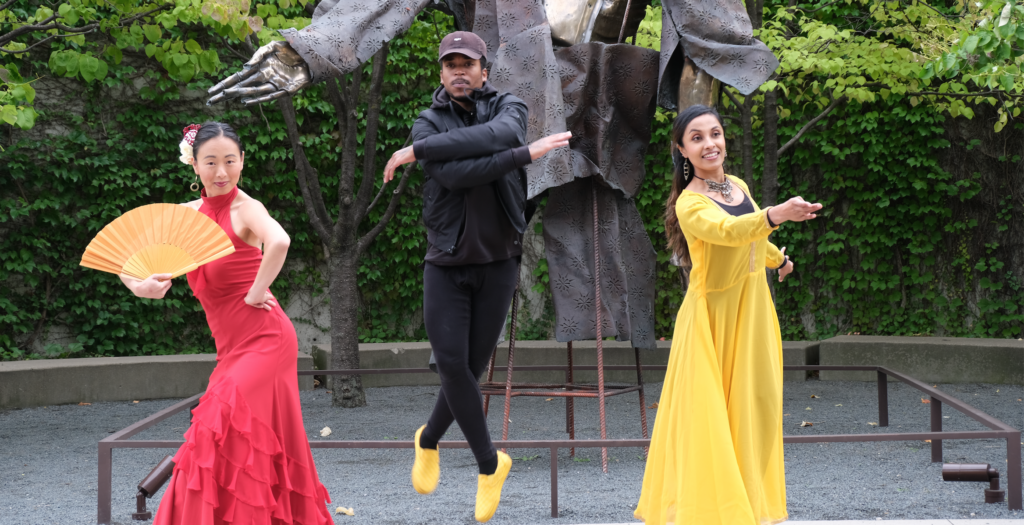 "Of Equality" World Premiere: Nov. 19 – 21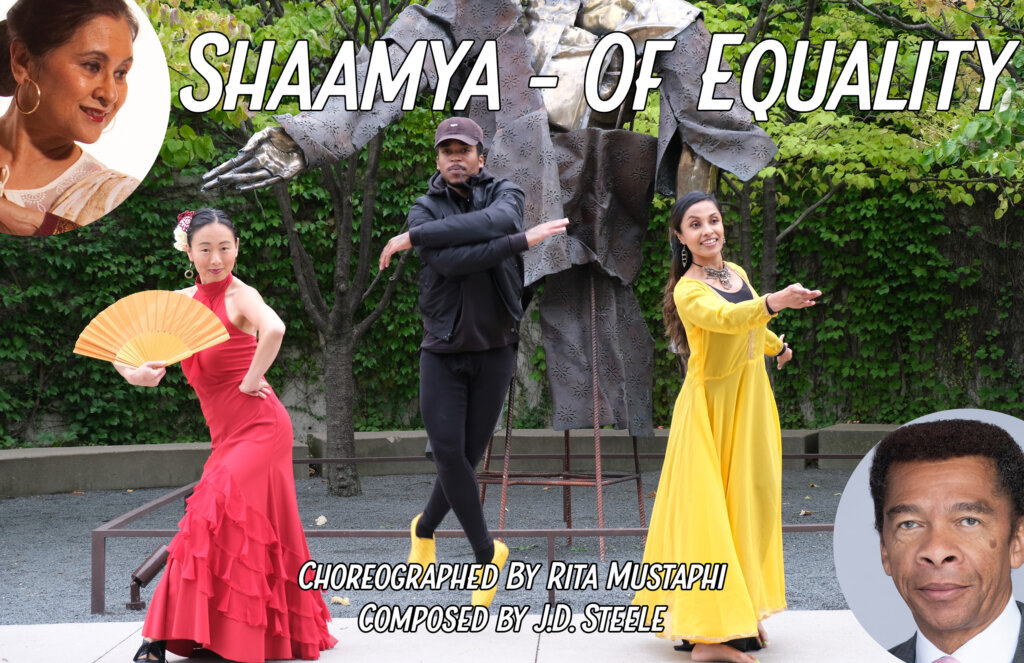 Read about the Park Square's health and safety policies.
Crystal, MN – Katha Dance Theatre (KDT) has announced the world premiere of Shaamya – Of Equality, their latest collaboration with composer J.D. Steele. The event will take place at the Park Square Theatre in St. Paul, MN on November 19 – 21, 2021. It is choreographed by Rita Mustaphi, KDT's Artistic Director, and features original poetic contributions from artist and playwright Ifrah Mansour.
Inspired by the poetry of writer and activist Kazi Nazrul Islam (1899-1976), Of Equality attempts to draw parallels between the experiences of today's communities of color and those expressed by Nazrul Islam back in the early 20th century. Using a mixture of dance, music, and spoken word poetry, it juxtaposes past and present fights for racial, cultural and gender equity.
Through his writing and activism, Nazrul Islam shared his anger about and attempted to find solutions to various forms of oppression. By enacting his ideas decades after his death, Of Equality demonstrates that this great writer's work is relevant to today's artistic and political climates, transcending time and place.
With her choreography, Rita Mustaphi aims to seamlessly blend the various cultural and thematic ideas at play into a cohesive dance piece incorporating traditional Kathak idioms. Of Equality is just one in a long line of original works choreographed by Rita over the course of KDT's three-decade history. Her work's quality speaks for itself, having won her three McKnight Fellowships for choreography, a 2011 Lifetime Achievement award from the India Association of Minnesota, a 2012 Education award from the Ordway Center for the Performing Arts, and a 2021 Nari Shakti Award for Women's Empowerment from the Indian Council for Cultural Relations.
Equality will be set to a live rendition of original compositions by Twin Cities musical legend J.D. Steele, with whom KDT previously collaborated back in 2013 on the critically acclaimed Karna – The Abandoned Hero. Steele, an accomplished musician who has performed with Prince, Mavis Staples, and others, will be accompanied by pianist Billy Steele and vocalist Jevetta Steele, as well as drum artist Abhinav Sharma. J.D. Steele's compositions include elements of North Indian, East African and African American musical styles. They were also inspired by taals, which are rhythm cycles used in North Indian classical music and dance. His intent as composer is for all of these elements to unify in support of the dancers' performance.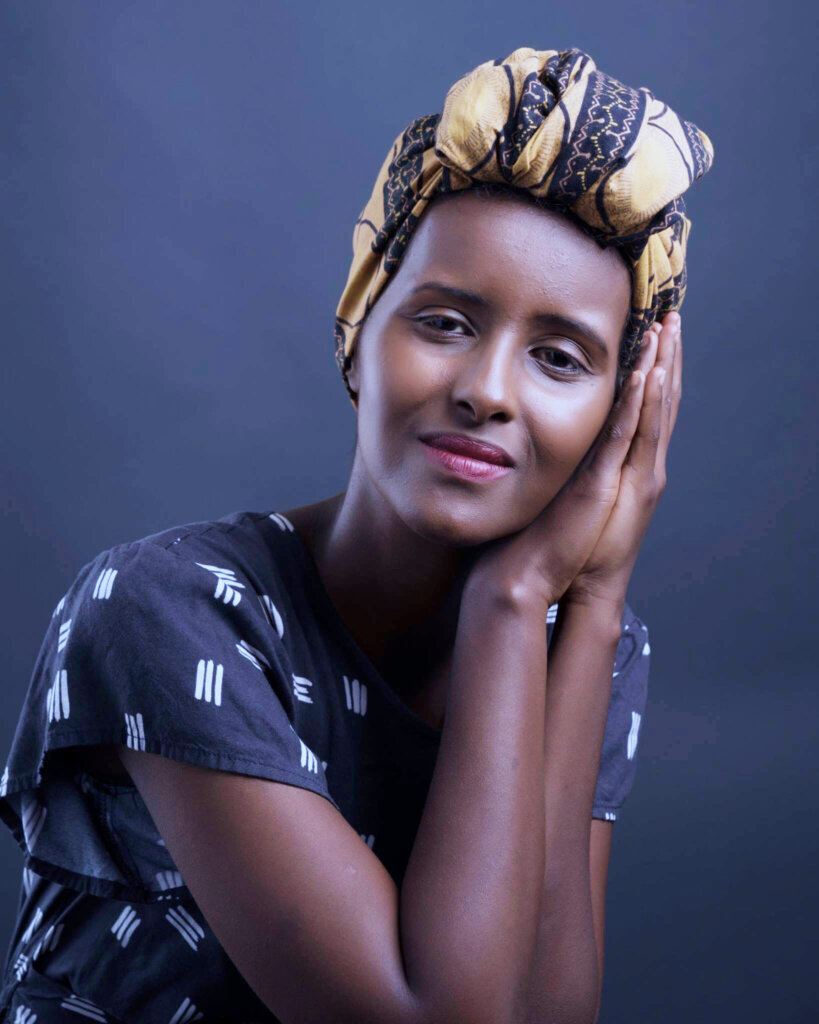 Equality will also include written contributions by Somali poet and playwright Ifrah Mansour, who will perform the poem "I am a Refugee" onstage alongside Mustaphi and Steele. Mansour is perhaps best known for her autobiographical play How to Have Fun in a Civil War, which details her memories of her childhood in war-torn Somalia.
Contributions from dancers of multiethnic backgrounds will fill out the show, including ballet, flamenco, tap, and hip-hop. Incorporating cross-cultural artistic and narrative elements within a classical Indian dance performance is in keeping with Rita Mustaphi's mission to expand upon the Kathak tradition while preserving its authenticity and cultural integrity.
The premiere comes following a 2020 work-in-progress showing at Minneapolis's Southern Theater.
Shaamya – Of Equality. November 19 – 21, $16-30, 80 minutes, Park Square Theatre, Historic Hamm Building, 20 W. Seventh Place, St. Paul, 55102. Tickets are available here.
*Please note that anyone who enters the Park Square is asked to be masked at all times, and all audience members are required to either show proof of vaccination or a negative test result within 72 hours of the performance to be admitted.*
Showtimes:
November 19: 7:30 pm
November 20: 7:30 pm
November 21: 2 pm | American sign language (ASL); post-show discussion
About Katha Dance Theatre
Katha Dance Theatre (KDT) creates, performs and educates through the art forms of dance, music, poetry and storytelling. Rooted in Kathak, the classical dance style of Northern India, KDT is dedicated to making dance accessible, inclusive and relevant. It enhances the local community by bridging diverse cultures and audiences to contribute to life's infinite artistic expressions.
About Kathak Dance
Kathak (pronounced "Kah-tahk") is an Indian classical dance tradition native to North India. Its origins can be traced back to as early as 400 BCE, when it began as a form of sharing stories, myths, and Hindu scripture in temples and royal courts. Characterized by both rhythmic and lyrical elements, it features graceful hand gestures, pirouettes, and complex footwork, performed with expressiveness and precision. Over the centuries, it has grown to incorporate diverse influences and viewpoints with KDT at the forefront of its artistic evolution.
About Kazi Nazrul Islam
Kazi Nazrul Islam (1899-1976) was a Bengali writer, musician and activist whose advocacy for India's economic and social independence from Britain solidified his reputation as "the rebel poet." Apart from addressing socio-political issues through writing and protest, his work also touched on themes of natural beauty, romantic love, and humanity's right to freedom and autonomy. He was also prolific, having written thousands of poems and songs during his lifetime. Today, Kazi Nazrul Islam is officially known as the national poet of Bangladesh.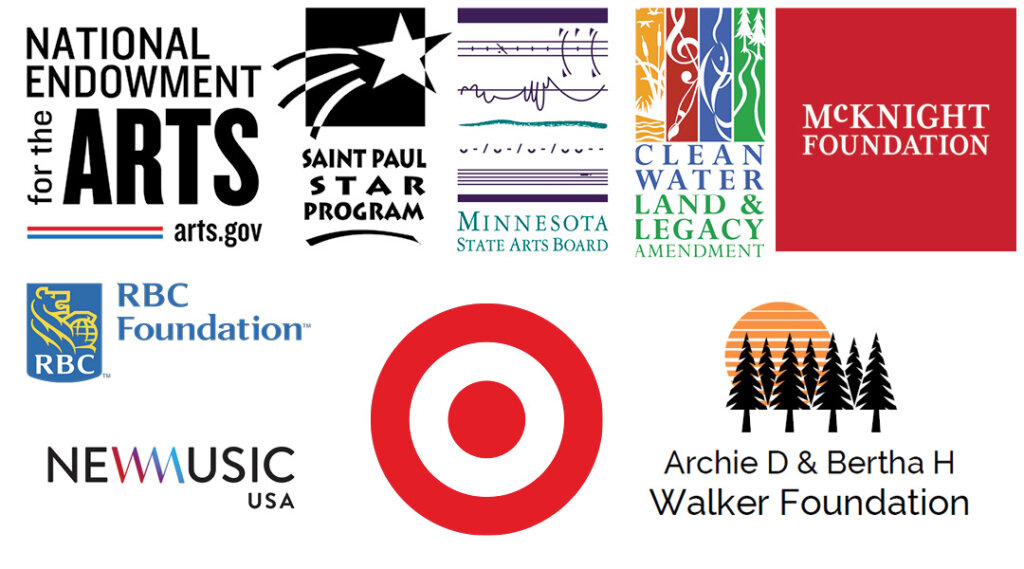 This project is supported in part by the National Endowment for the Arts. To find out more about how National Endowment for the Arts grants impact individuals and communities, visit www.arts.gov. It is also supported by a grant from St. Paul's Cultural STAR program. This activity is made possible by the voters of Minnesota through a grant from the Minnesota State Arts Board, thanks to a legislative appropriation from the arts and cultural heritage fund. Shaamya – Of Equality was supported by New Music USA. To follow the project as it unfolds, visit my project page. It is also made possible by funding from the RBC foundation, the McKnight Foundation, the Target Foundation, the A.B. Walker Foundation, and by the generosity of KDT's individual donors.