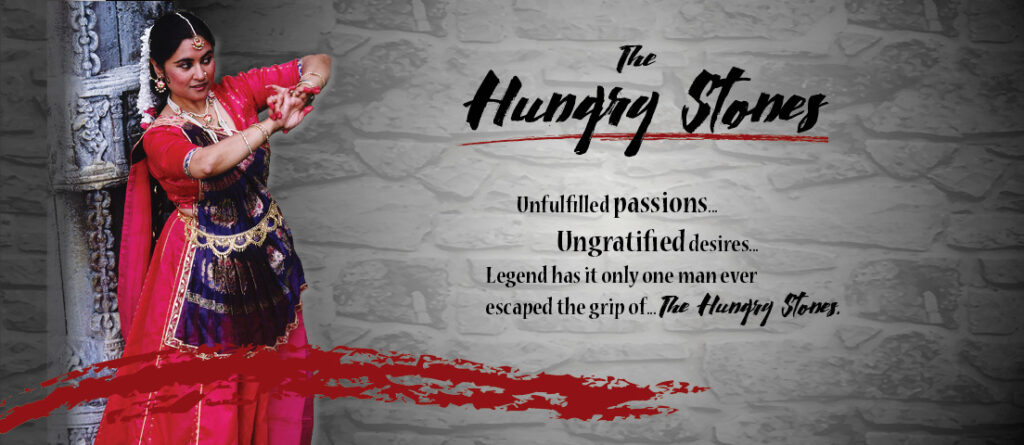 The Hungry Stones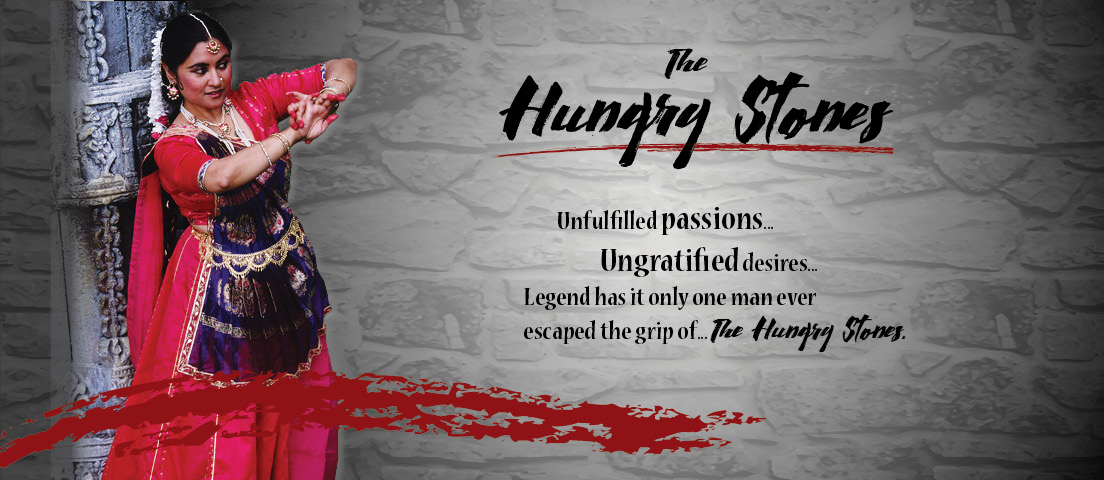 This event has passed.Hungry Stones Program Insert
On November 16-18, 2018, Katha Dance Theatre presented a new version of its award-winning dance-drama, The Hungry Stones, at The Cowles Center in Minneapolis. The Hungry Stones is based on Nobel Laureate Rabindranath Tagore's short story Kshudhita Pashan, which was originally published in 1895. KDT reimagined its 1994 production with all new choreography and set design. Using Kathak, a traditional dance technique native to Northern India, KDT brought the ancient stones and colonial Indian palaces of Tagore's story to life. The Hungry Stones reflects universal themes about how stones—and the land in general—act as witnesses to history.
The Hungry Stones tells the story of a tax collector who is sent to live and work in a small town. Despite advice to the contrary, he moves into a deserted palace that is believed to be haunted. Legend has it that only one man ever escaped the grip of the palace's "hungry" stones, and he was driven to the brink of insanity. The tax collector soon finds that dilapidated rooms and courtyards, unassuming in daylight, begin to vibrate with the unfulfilled passions and dreams of the past as evening approaches. He eventually realizes that the palace stones have preserved lifetimes of ungratified desires. As his curiosity turns to obsession, escape appears impossible.
The Hungry Stones was designed by India-based Sandhya Raman (costumes) and Mike Grogan (lights). Choreographed and directed by master Kathak artist Rita Mustaphi, the production's cast included some of the finest Kathak dancers in the country—Anurag Sharma, Mukta Sathe, Sarika Haris, Nivedita Sahni, Monica Singh, modern dancer Derek Phillips and Rita Mustaphi herself—as well as five KDT intern dancers.
About Kathak Dance
Kathak is an Indian classical dance tradition prevalent in Northern India. Its origins can be traced back to as early as 400 BCE. Nurtured in Hindu temples, it was disseminated by Kathakas, a community of storytellers who traveled the country using Kathak to share mythological stories and Hindu scripture. With the spread of Islam in 800 CE, Kathak was later influenced by the Muslim culture, growing more entertaining and less didactic in nature. The dance form has continued to grow and change over time, with KDT at the forefront of Kathak's evolution.
About Katha Dance Theatre
Katha Dance Theatre creates, performs and educates through the art forms of dance, music, poetry and storytelling. Rooted in Kathak, the classical dance style of Northern India, KDT is dedicated to making dance accessible, inclusive and relevant. It enhances the local community by bridging diverse cultures and audiences to contribute to life's infinite artistic expressions.
The Hungry Stones • 1 hour, 15 min • Nov. 16-18 • The Cowles Center • Minneapolis • Tickets: $22-28 at thecowlescenter.org