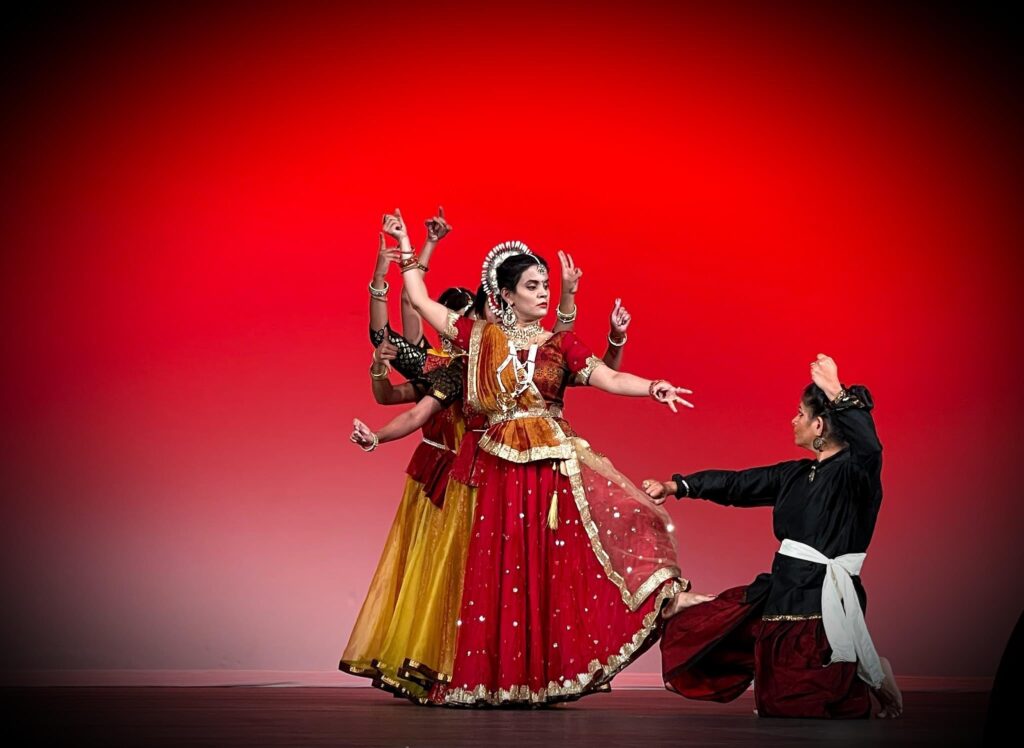 Kathak Yatra – The Journey of Kathak Dance
The critically acclaimed Kathak Yatra follows Kathak's evolution through time, beginning with its inception in Hindu temples, through its evolution as a form of entertainment for kings and emperors, and culminating in its contemporary multicultural incarnations. It explores Kathak's duality as both classic and modern. Kathak Yatra was originally performed at the O'Shaughnessy Theater at St. Catherine's University on October 29, 2010.
From the program: "The word Kathak is derived from the Sanskrit word Katha, meaning 'a story.' Rhythmic footwork, fast pirouettes, and complex movements characterize this graceful spontaneous dance. The form has its origin in the narrative tradition of the village minstrel, the 'Kathakars', who sang songs of heroic tales and dramatized their lyrics with subtle gestures and expressions.
"Around the 16th century AD, the art came from the temples to the royal courts, where it acquired secular elements of sophistication, especially in its pure dance passages. It also represented a unique synthesis of both Hindu and Muslim cultures, blessing Kathak with a unique balance of approach that makes it the most natural of all Indian classical dance forms. Kathak expresses abandon, yet it also carries a reticence that offsets this flamboyance and creates a charm that is simply irresistible."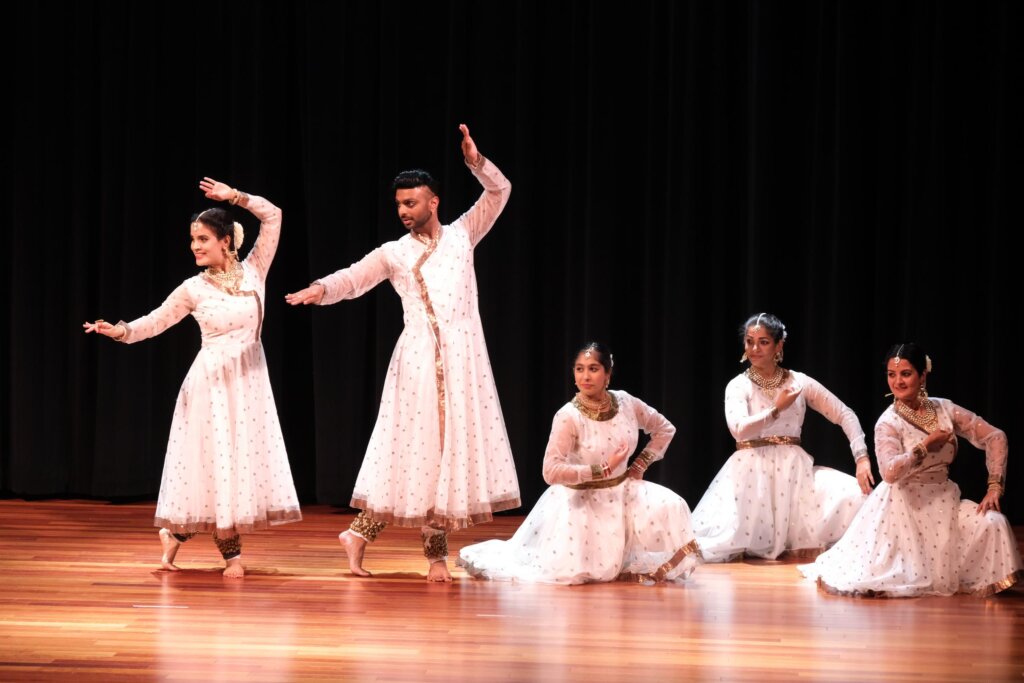 Credits
Artistic Personnel
Rita Mustaphi
Choreography, script, concept & direction
Debashis Sarkar
Composer and vocalist, Bhagabati Bandana
Pandit Birju Maharaj
Lyrics and composition, Ardhanariswar, Walking through the Woods and Tarana Kalabati
Tia Sillers and Mark Sanders
Composition, I Hope You Dance
Performers
Asha Sharma
Mukta Sathe
Priyanka Jain
Monica Singh
Derek Phillips
Anurag Sharma
Rita Mustaphi
Crew
Dan Winter
Lighting Design
Owen Henry
Company Manager